Too many tripods out on the market these days? Let us help you figure out the functionality of the three main styles. You'll then be able to pick which one suits your needs the best. Who knows, maybe you'll even throw some of your extra tripods in our rentals section and make money off of them while you're not using it! Now, lets learn about the functionalities of a tripod.
We've all seen these tripods somewhere on the internet. They're those little, 1 foot tall, three legged, articulating things that were a big craze a little while back. Well guess what? They're actually pretty useful! Depending on what style of filmmaker you are, these are either in the "essential" group or the "could come in handy one day, maybe?" group. If you are any type of on-the-go filmmaker who needs to set up a nice, stable, unplanned shot in mere seconds (such as a travel blogger) then this tripod is definitely for you. It's articulating three legs make it perfect for being able to get a smooth image no matter what environment you're in. It can even wrap around branches or railing. I don't know of any other tripod that can do that!  Nothing can compete with it's size or it's weight, which brings me to the downside of these tripods. These tripods can't handle much weight. They're more specifically designed for small cameras like GoPros or Smart Phones. Depending on the model you get, they can also handle smaller DSLRs with little to no additional attachments. However, this tripod can be a lifesaver when dealing with a tight area where a standard tripod just won't cut it. If this is the tripod of your dreams, head on over to our store and check it out!
These are the tripods that you've seen a million times. Three straight legs with three stage collapsibility. If you're a filmmaker and you don't own one of these, are you really a filmmaker? You have to have at least one of these on your gear list no matter what the occasion. It makes shots level, can raise or lower it's height, and the head can tilt if you need an off axis feel. They are bigger than the Mini Flexible Tripods but can handle way more weight and has much more functionality to it. Can't quite take the weight of a fully built Alexa, but it can handle almost anything else you can throw at it. There's not much I can tell you about these that you don't already know. From personal experience, I've found that achieving specific dutch angles can be difficult which is why I use this piece of gear called a Tilt Head. It essentially allows you to more accurately adjust your horizon on any tripod. Not necessary, but definitely comes in handy. If you're looking for one of these standard tripods we do have a great one in our store. Even if that one isn't quite what you're looking for, you should definitely find one that suits your needs. You must own this piece of gear.
You won't find many of these lying around unless you're on a bigger production that can afford them. These tripods are beasts and are designed to handle anything you can throw at them. Camera weight is no match for these tripods. Most likely, you'll never own one of these unless you plan on renting them out. They're big, heavy, and honestly not very appealing to look at but they will get the job done. I've worked with a set for decades and it has never failed me. They typically come in two different sizes, Standard and Baby. As I'm sure you can guess Babys are just a smaller version. It's max height is around the same size as a Standards smallest height. Most come with detachable spreaders so that you can work on uneven surfaces or dig into unstable terrain. They don't look like much but these tripods will make sure you get the shot you need.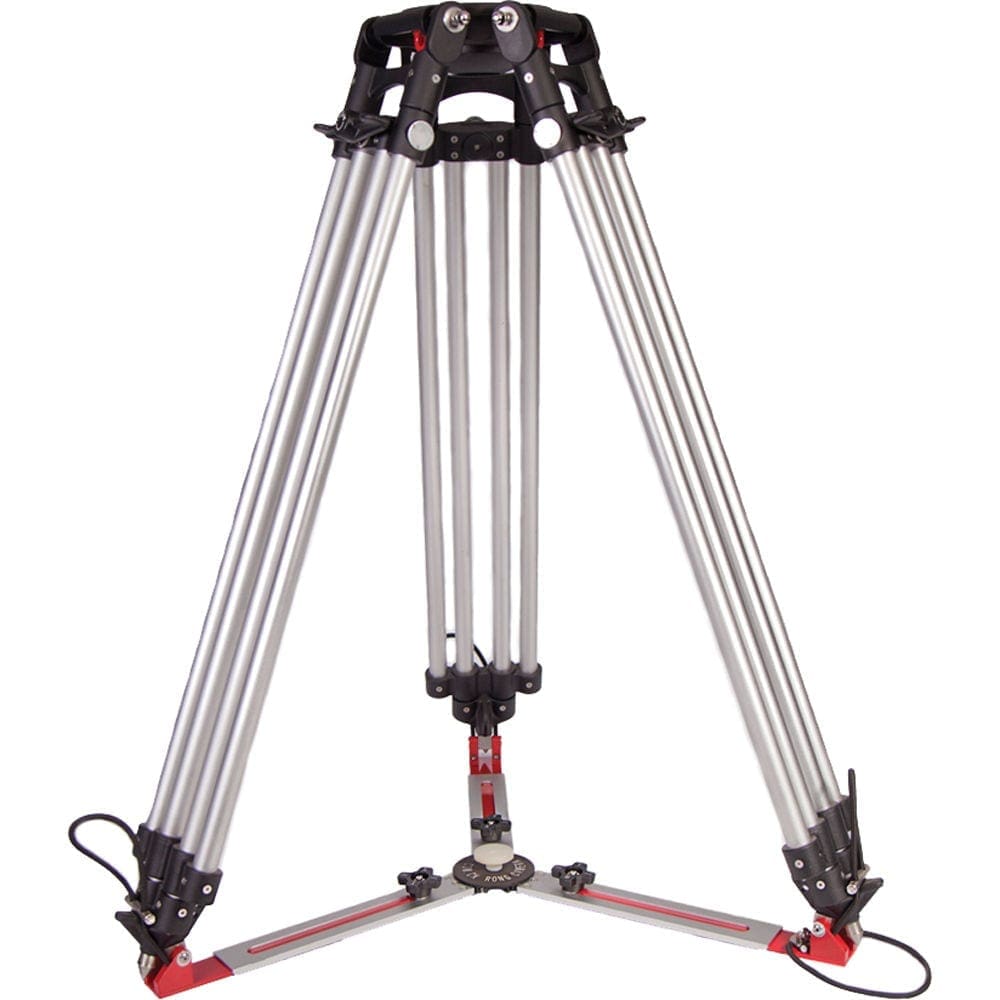 This tripod will outlive us all.
Figured out which tripod suits your needs? Let us know in the comments below!