The great people over at Hollyland sent us their newest transmitter/receiver package; the Mars 400s. This piece of equipment was made specifically for the everyday filmmaker. It's a low cost, reliable piece of gear that does a good job transmitting and receiving signal for a video village up to 400′. It was used on a variety of film sets including a music video, corporate commercial, and live performance. Plus, it can be streamed to any iOS or Android device via their app. Read on to find out our in-depth thoughts on how it worked for us. Be sure to check out more filmmaking articles including a review for the Mars 300 and for those of you who are cast and crew, sign up to get your free FilmLocal account!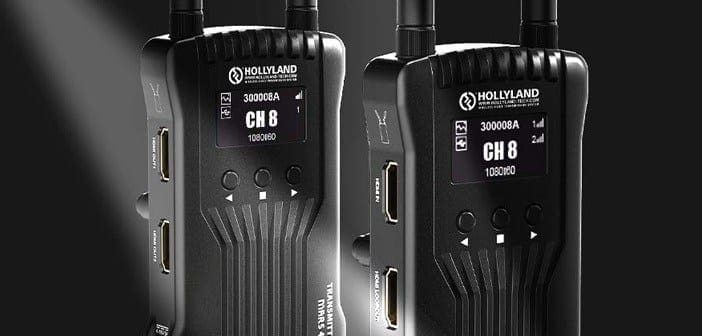 Our Review
Mars 400s Package Contents:
Steel Cased Receiver
Steel Cased Transmitter
5 Antennas (One Backup)
Screw Fitting Piece (For Mounting)
Cold Shoe
Mounting Screws
1 DC Power Adapter
USB Converter
Instruction Manual
Box with Laser Cut Foam
Specifications:
Full HD 1080P Transmission
Upgradeable Firmware
HDMI Ports
SDI Ports
Size: 112mm * 65mm * 23.5mm (L*W*H)
Weight: 192g
Power Consumption: <11W
Transmission Latency: <0.1s
Price: $649 USD
The Setup
This time around, the setup has gotten even easier and more convenient. There is now an easy-to-use OLED screen built-in. It was incredibly easy to set up, sync, and get going right away. This is especially useful if you were unable to prep the gear prior to it working. Using the OLED menu screen, you can scan channels to see which ones have interference and which ones don't. This allows you to pick the best channel for that location, preventing any lag or distortion while transmitting. This new feature is extremely useful!
It should also be noted that Hollyland has encased its' transmitter and receiver in metal this time around, making it more durable and long-lasting than its' predecessor.
Both units are almost exactly the same size and weight. Both the transmitter and receiver have an HDMI and SDI port. This is a nice change from before as there used to only be HDMI ports on the units.
Other than that, all you have to do is connect two antennas (same kind) to both units, power them up (using Sony NP-F style L series batteries or the included power adapter), and you're ready to show off what you're shooting! You even get an extra antenna in the box as backup!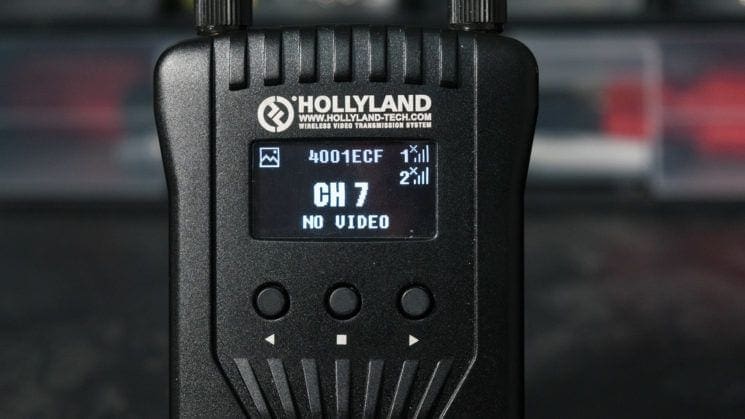 Rigging
Similar to past Hollyland units, rigging these couldn't be easier! As long as you have the proper cables and batteries, you shouldn't run into any issues. Each unit comes with a 1/4″ thread on the bottom. Great for compact camera builds. There is also an included cold shoe attachment for placement on your camera. Finally, the weight of both units is so minimal (even with batteries) that it can be placed practically anywhere without complaint — one of the most convenient pieces of gear I've ever had to rig. You can power it off camera power or have its' own battery, the choice is yours!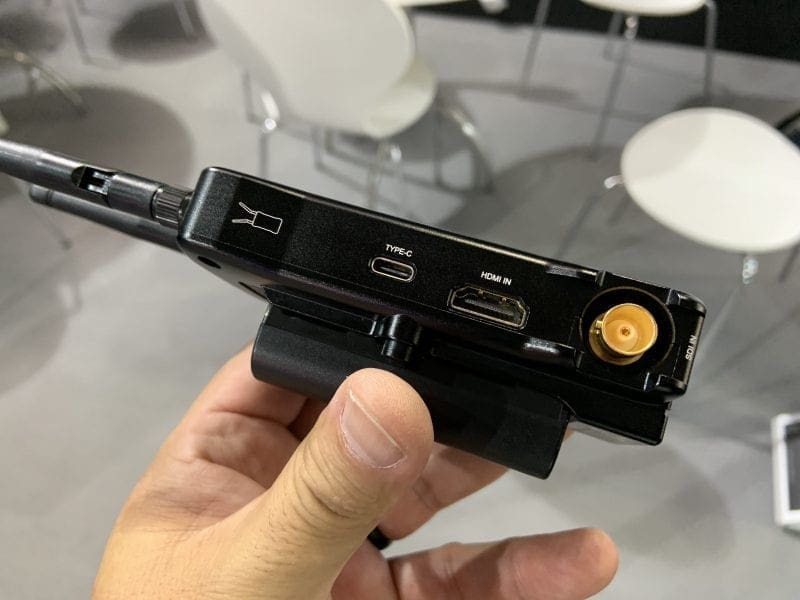 On Set
Overall I had no issues with the unit itself, it worked very well with every camera and monitor I tested it with. The big downside I noticed was the few frame delay from the transmitter to the receiver. This, unfortunately, makes the unit unusable for focus monitoring. For sitting in another room and seeing the image, it worked perfectly! The range was close to as advertised (400′) and had no issue being in the room next door.
Being able to cross convert from SDI to HDMI allows you to plug this into any monitor or TV and have a client monitor or large screen display. Very helpful when shooting on locations that already have a TV or screen that you can plug into for the client to come and go without interrupting the scene.
Being as lightweight and compact as it is, I really didn't even notice it mounted on my camera system which was great when going handheld. The antennas are nice and small and rigid which I like so I can articulate them to face the receiver as needed. I did have some trouble figuring out a way to power this from the camera rig though. This unit needs a locking barrel connector for power so it wasn't a cable I already owned so that is something to keep in mind, I would make sure to order a couple of P-tap to locking barrel connector in order to power this from your rig. Alternatively, you can use Sony batteries to power them but then you must remember to keep an eye on both of their battery levels. Ultimately, it's up to how you want to run your rig!
The unit only came with one AC power cable, so until I got in a P-tap to barrel cable I was unable to use this, I was expecting the box to contain all the power cables I would need to use the system, especially since they are standard power connectors.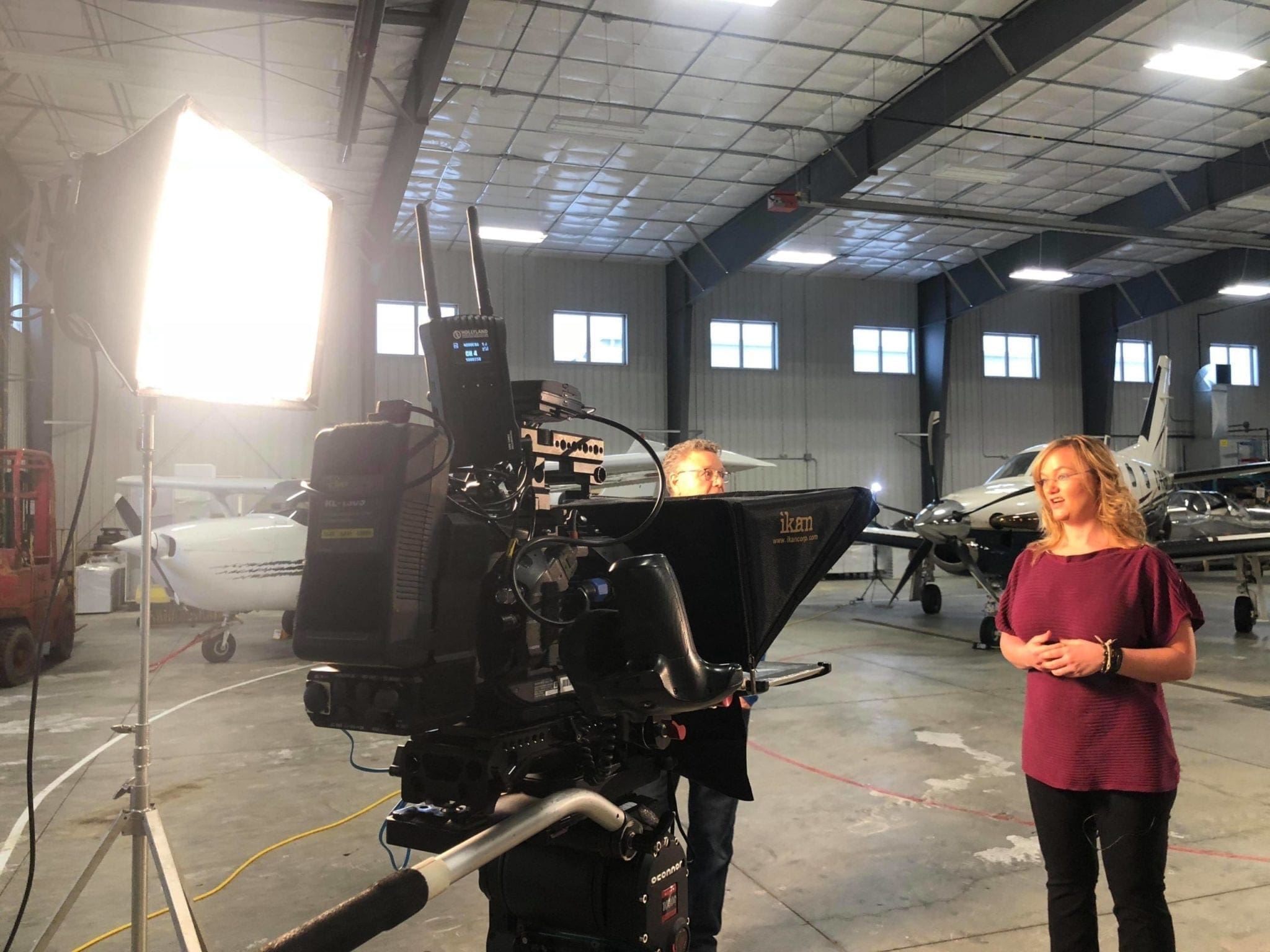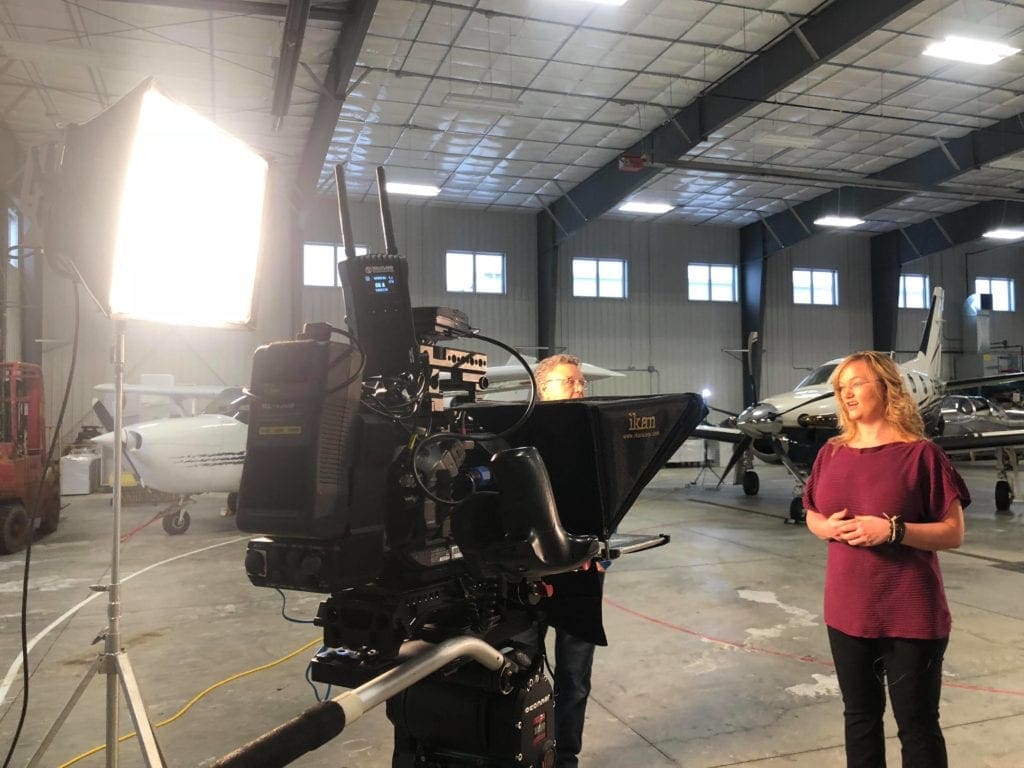 OLED & Casting
The OLED screen isn't just for finding a good channel, it provides plenty of valuable information too! You can monitor the battery level – which includes a battery warning if the unit is going to die soon. This is typically 30 minutes prior to zero battery level. The screen also displays your channel, signal strength, and the resolution/framerate.
One amazing feature that we have yet to mention is its' ability to cast to iOS and Android devices via the HollyView app. You can have up to 4 connected devices using this method of screening. These devices are connected by simply scanning the QR code on the back of the transmitter. Once connected, you have tons of useful features to play with. Depending on your needs, you can prioritize what kind of transmission you want. This is done by picking one of three modes; image mode, balance mode, or speed mode. You can also take screenshots or record onto the device.
Finally, it has features that the camera department will love. This includes waveform, histogram, focus peaking, 3D LUT support, and more. It truly is an incredible new feature!
Verdict
The Good:
Light Weight
Compact
Well Built
Price
Device Casting
SDI/HDMI Cross conversion
Easy to controls and menu
The Bad:
3-4 frame delay, more when cross converting
Non-Standard locking barrel power port
Only one power adaptor in the box
In the end, I would recommend this system with the caveat that you don't require it to be frame-accurate and are ok with a slight delay in the image. You can't really beat the price. Again, great for clients in another room to see the picture, not for a focus puller or critical accuracy.