Perfecting the Call Back Audition

Virtual Workshop
Perfecting the Call Back Audition
Al's expertise in the performing arts, and experience as an actor, filmmaker and screenwriter has helped Al develop a deep personal approach to the craft of creating a character.
Our exploration works on a basis of truth coming from the inside out.  You will acquire a clear set of tools that will support your choices and immediately appear at your first rehearsals. These tools will consist of: finding your personal compelling essence, the transition moment in the scene, your personalized objective, dressing the class structure and putting your characters secrets out there for the audition.

Each week you will receive your audition sides a few days before via email. Each student will be assigned a reader from the class. Please set up your Zoom location as if you're doing a self tape audition (proper lighting, sound, and room to move). Come to the class prepared for an audition atmosphere where you'll have one pass, then notes, and a second pass. 
We will dig deeper by exploring character through script analysis, character objective, actions, personalization, concentration, listening, characterizations, and improvisations on the road to discovering your unique and personal craft. 
Space is limited to 6 students.
If you're interested in this workshop, register before the available spots fill up!
Instructor: Al Bernstein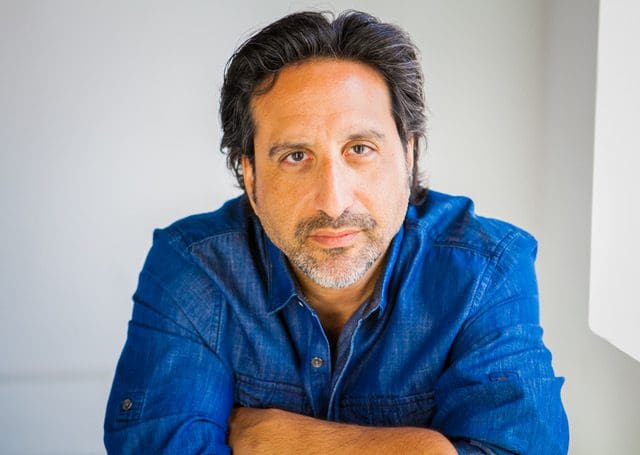 Al's style of coaching has been developed over twenty-five-years of studying, working in the film, theatre, and television industry in New York, Los Angeles and Toronto. He received his Masters of Fine Arts from the Actors Studio Drama School program in New York City.
He studied intensively with some of New York's top coaches in: scene study, voice, speech, , dialects, Stanislavski, Adler, Hagen, Meisner, & Strasberg Methods, Classics, Period and Style and independent workshops covering Dreamwork, Personalization, Improvisation, Affective Memory, the Private Moment, plus many more. He attended the Craft Seminars from the award-winning television show Inside the Actors Studio Bravo in which Al attended intimate lectures from some of film and theatres greats like Robert DeNiro, Susan Sarandon, Tom Hanks, Sean Penn, Meryl Streep, Jack Lemmon, Anthony Hopkins, Steven Spielberg. He worked in Off Off Broadway and Off Broadway, independent theatre companies performing, training, teaching, and producing.
He recently returned to Toronto from living in Los Angeles and New York City for twenty-five years. His award-winning short film Walled IN, was selected into fourteen film festivals around the world. Today, Al works as an actor, writer, filmmaker, and acting professor in Toronto. He is a finalist at the Actors Studio in Los Angeles and New York, plus is developing the feature film version of his very powerful award- winning short film Walled IN about mental health in our youth and the role of the educator.
Al is also hosting another virtual acting workshop concurrently: Scene Study for Actors!
What You Get:
At least 8 hours of audition instruction on the topics:
On characterization, personalization, relaxation
On given circumstances, objectives, actions and as if's
On bold life and death choices, risks and originality
Business advice, support and knowledge on the topics:
The casting directors' point of view (what may the director be looking for)
The producer's point of view (type, setting, the most economic choice)
The writers' point of view (story)
The actor's point of view (character)
Continuity's point of view (physical and emotional)
YOU GET…confidence to own your craft. Enhance your listening skills, guidance in crafting your boldest acting choices, so you can own your Self Tape Auditions.
What You Need to Bring:
Note-taking tools
Printed Scenes
A comfortable, private space for a Zoom class with excellent lighting and audio capabilities
Sunday November 28, 2021 | 1:00pm – 3:00pm PST
Sunday December 5, 2021 | 1:00pm – 3:00pm PST
Sunday December 12, 2021 | 1:00pm – 3:00pm PST
Sunday December 19, 2021 | 1:00pm – 3:00pm PST
**All sessions are recorded and will be available to enrolled students after the session has concluded**
Anywhere with a solid internet connection, it's virtual! The course will be hosted on Zoom. Further connection details will be sent once you are a student.
Space is limited to 6 students.
If you're interested in this workshop, register before the available spots fill up!