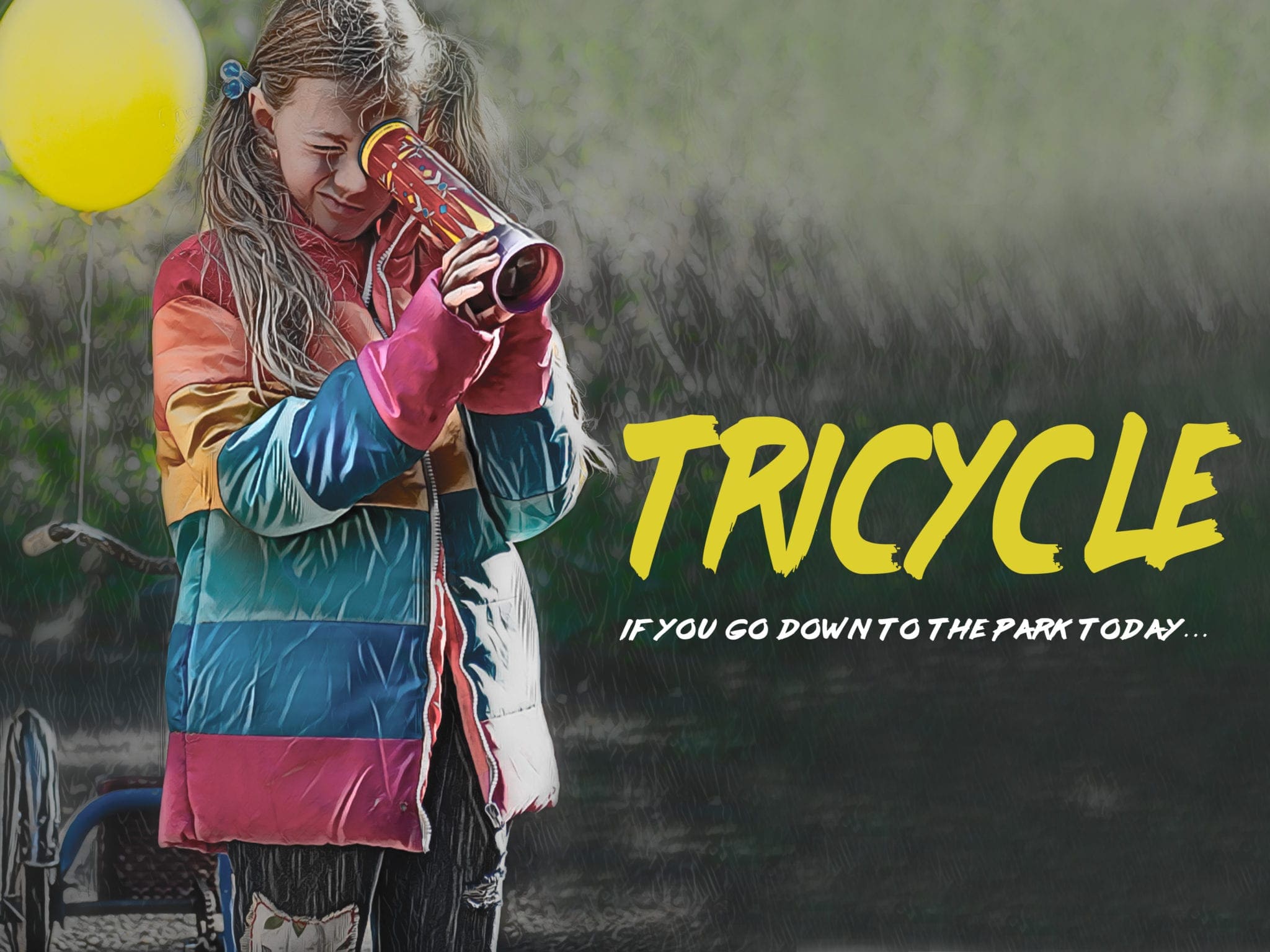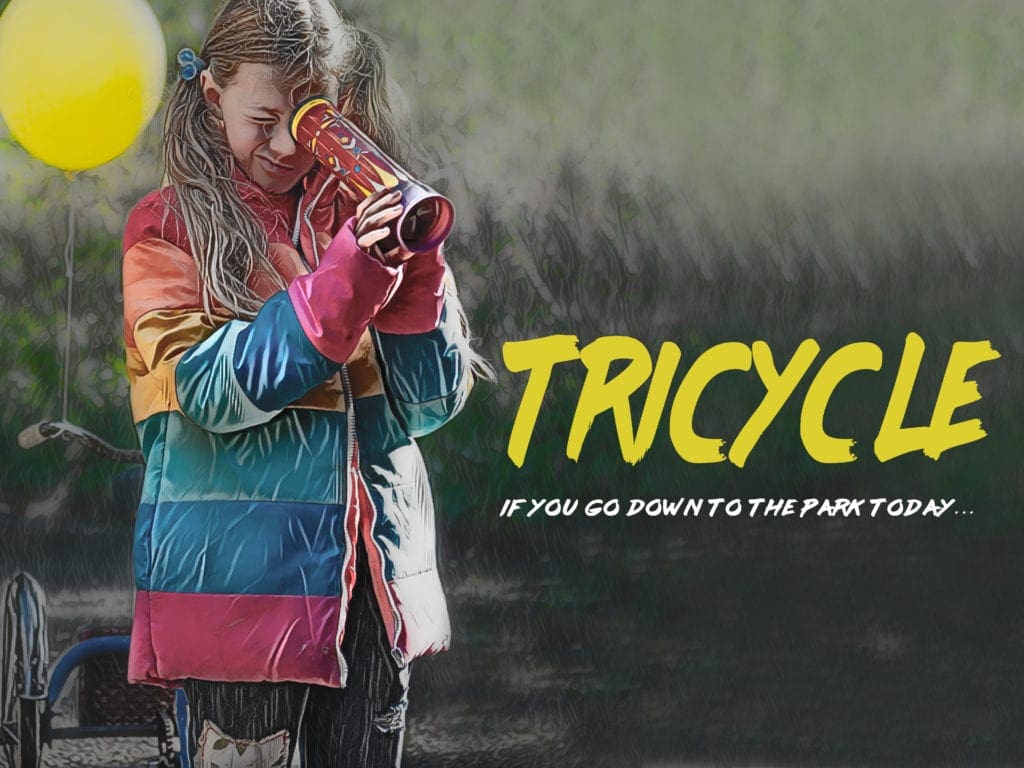 "A thought-provoking film that will catch your breath and pull the rug out from under your feet!"
In July 2020 after months of not being able to create content due to the pandemic and feeling an innate need to do so, Film Producer, Fleur de Henrie spoke to her long-time friend and playwright, Paul Ritchie Tomkinson. Originally from Derby, Paul is a Royal Ballet alumni and musical theatre performer turned writer, who has penned many award-winning plays. Paul was revisiting his work and, like a lot of creatives, was looking for a way to produce and entertain at a time when the usual avenues were unavailable.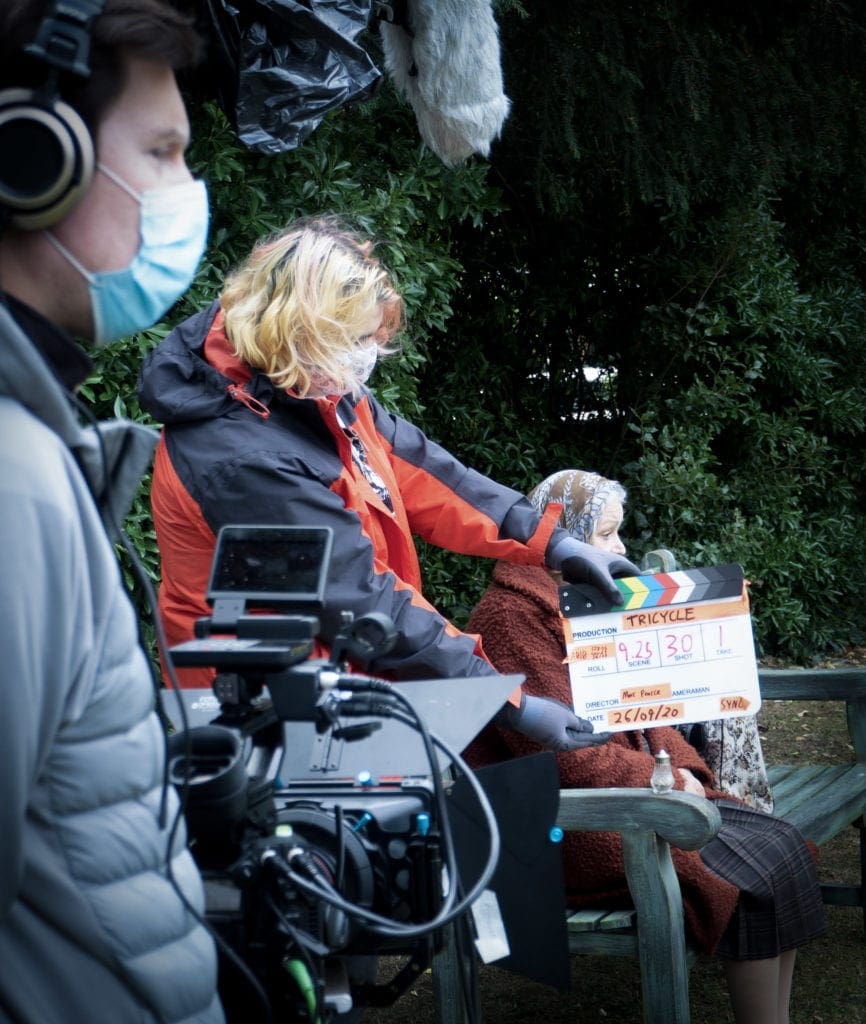 Initially, the idea was that Tricycle would be performed on stage and live-streamed, however, due to the potential technical constraints that can occur during live streaming, Fleur suggested, "why don't we adapt it into a film?" Fleur felt that the story would translate successfully to screen, and with Tricycle being a provocative story, set in one location and a small cast required, it felt like a project that could be achieved during this uncertain time. And there the idea was born, and the seed planted.
The project was picked up by award-winning London based production company Braybrook Productions. The first task was to develop and adapt the script from a stage play into a screenplay and so, Producer, Fleur de Henrie, Director/Writer Marc Pearce and writer Steve Langridge started work on this process.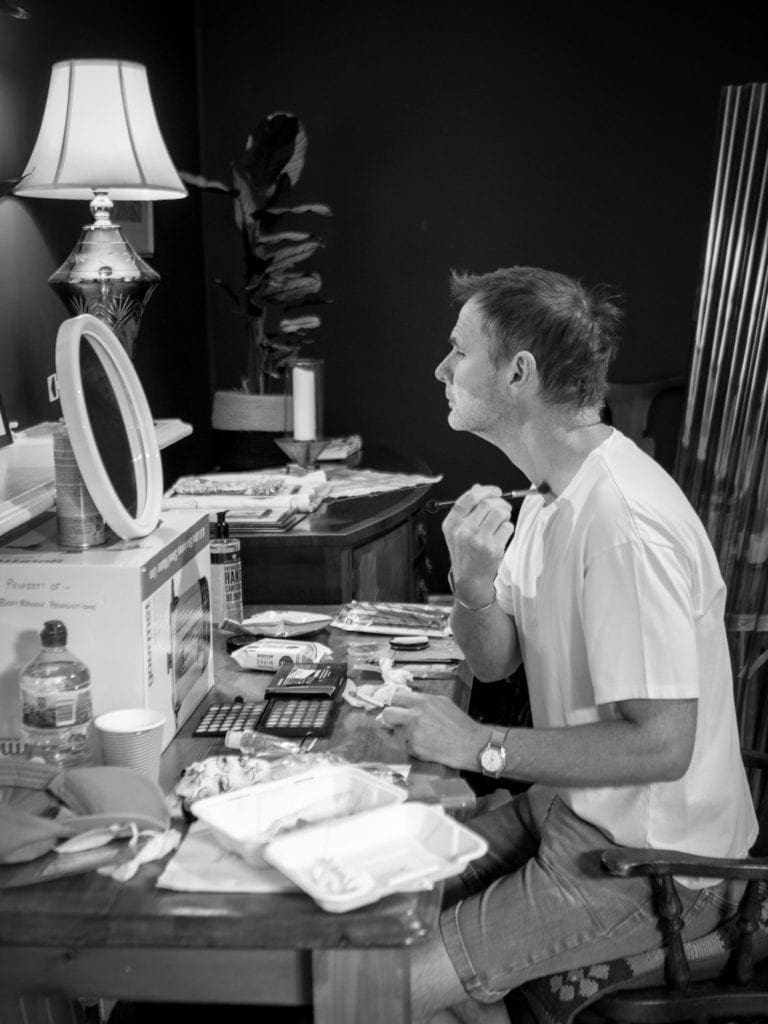 Fleur comments, "Myself, Marc and Steve chose to just make the necessary adjustments to the script to ensure the story translated to the screen, stylistically, visually and verbally. The final screenplay did include some alterations but
with the original script being so beautifully written, poignant and at times heart- breaking (without giving too much away), we really didn't feel it was necessary to adjust large proportions of it. Paul artfully balances humour with tragedy and by doing so creates subtle nuances that makes for superb dialogue."
Despite the daunting prospect of producing a film under COVID restrictions, the unwavering determination to tell the story of Tricycle on-screen outweighed all of these hurdles. As soon as Fleur and her team felt they could film safely, they were determined to go ahead. With a cast and crew who shared the same ethos, the film was shot. It was adapted, developed, cast, crewed and filmed within three-months, throughout late 2020.
The result is a 40-minute dark, arthouse comedy which was shot on location in London, UK.
What's the film about?

In a park during Autumn 1985, a dishevelled businessman sits alone on a bench and contemplates life at the bottom of a bottle. A new mother dreams of 'happily ever after' and a pedantic old lady eats alone. All go about their usual routines, but today is different; today is not just another day. After an encounter with a little girl on a tricycle, a sudden emergency forces the three strangers together where they must confront a life-changing event…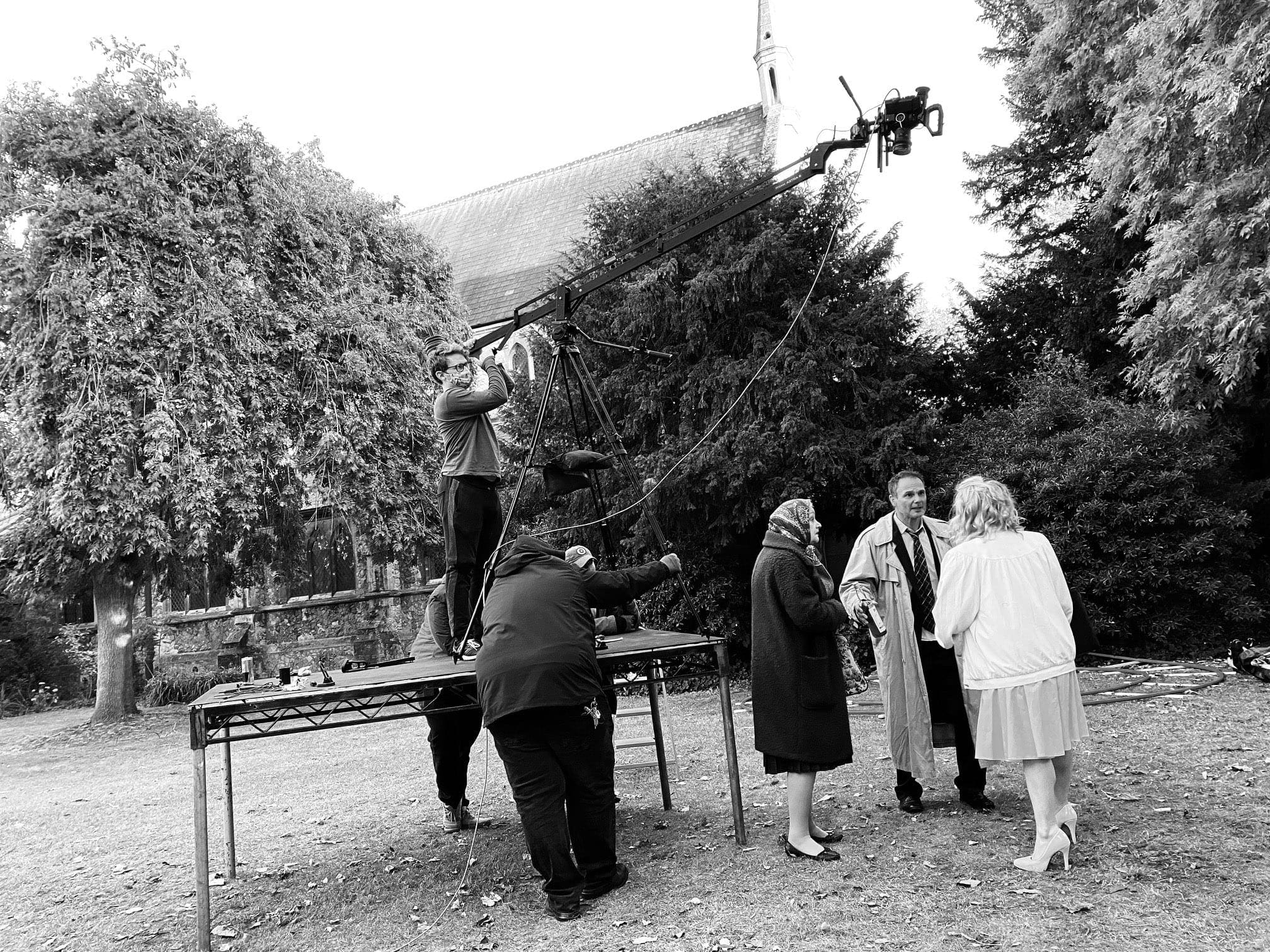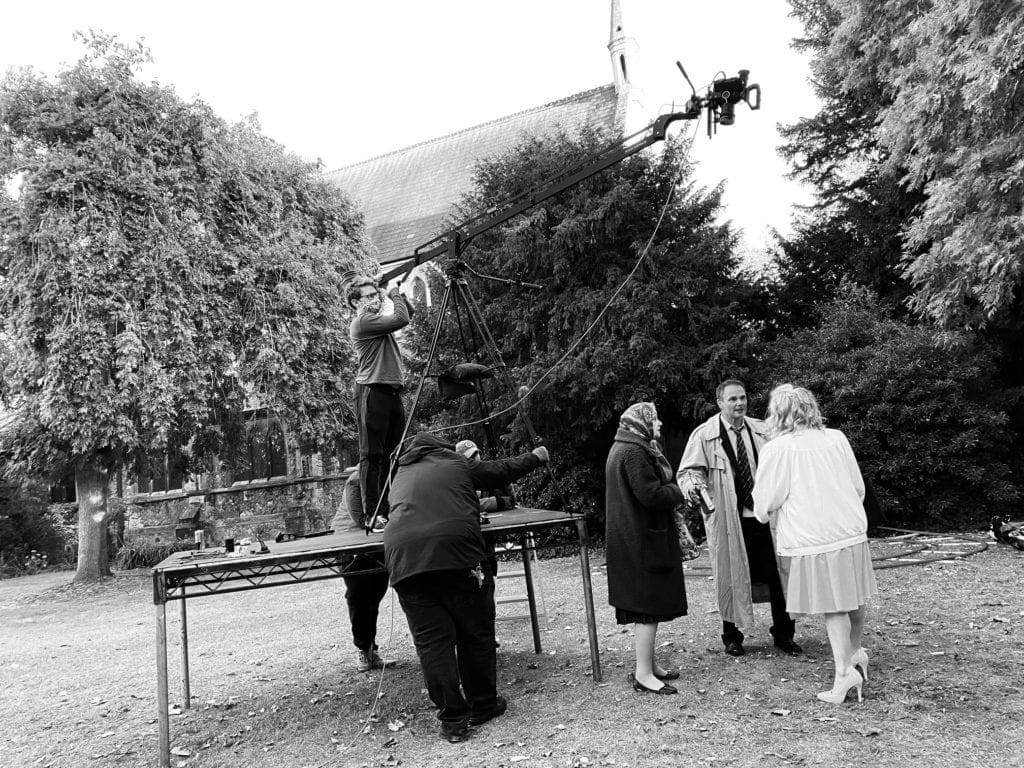 So, what is the future for Tricycle?

Tricycle was filmed on a micro-budget with the help of private investors. Since successfully shooting, a locked edit has been produced but the team does need support to be able to finish the film to the best possible standard. The three crucial elements to do this are Colour Grading, Sound Editing and Music.
Once complete the film will be shared with our backers and submitted to Film Festivals worldwide. Thereafter it will be released online.
"We would love for Tricycle to reach audiences as far and wide as by possible and hope it gains recognition. There is a very true and real message within this story. I don't think that you could see this film and not be affected by the characters and their journeys. We wanted to create a film that took the original story and then dug deeper into the characters, picked at the edges to see what was underneath. What would be revealed? A multi-layer piece that visually unravels as you watch it. A film that certainly doesn't do all the work but allows the audience to join up the dots. One thing I will say is watch out… as all is certainly not what it appears to be!"
– Fleur de Henrie.

Intrigued? Want to know more?
Below is how you can support the film so it can be finished and the story of Tricycle, revealed.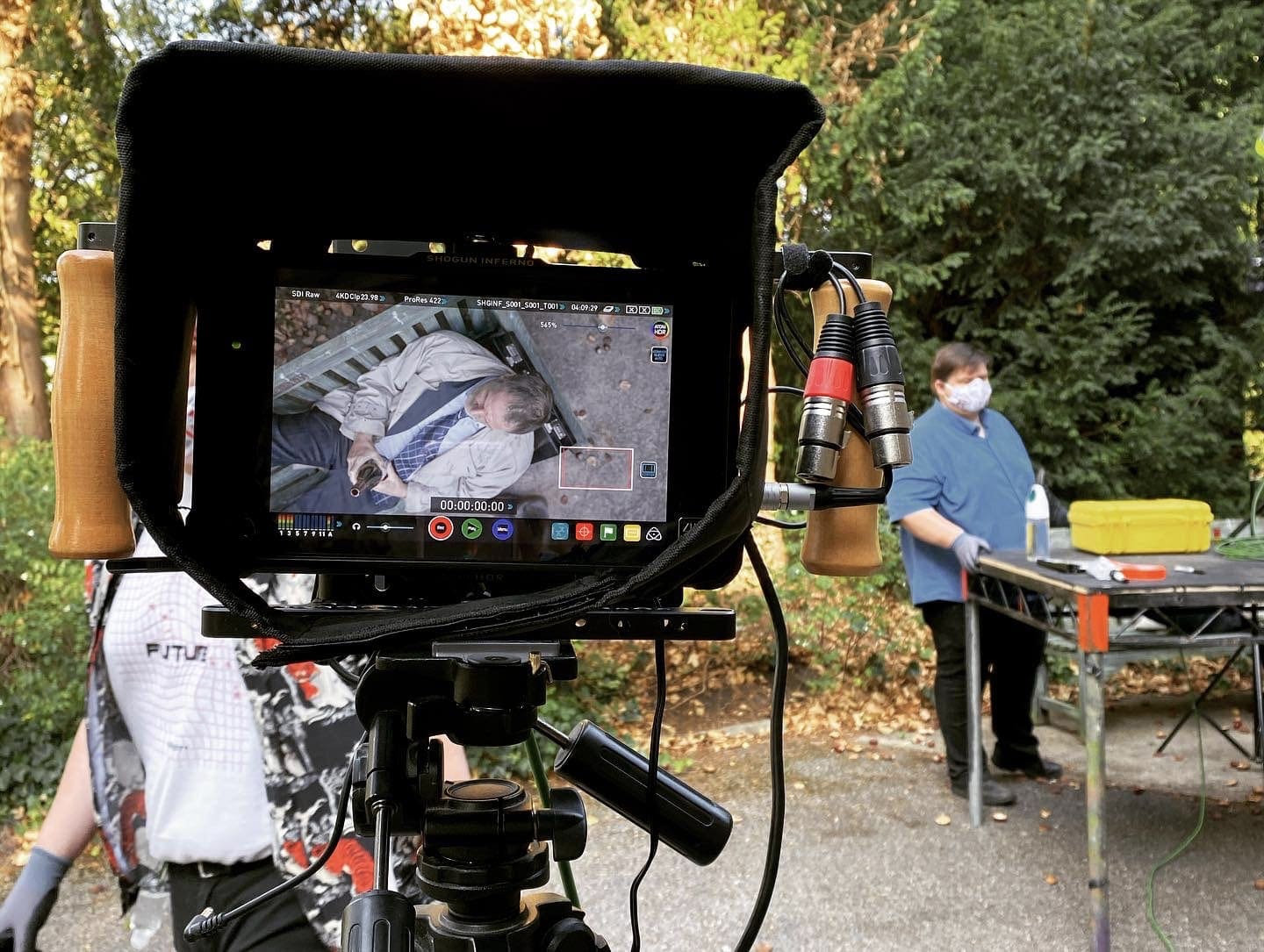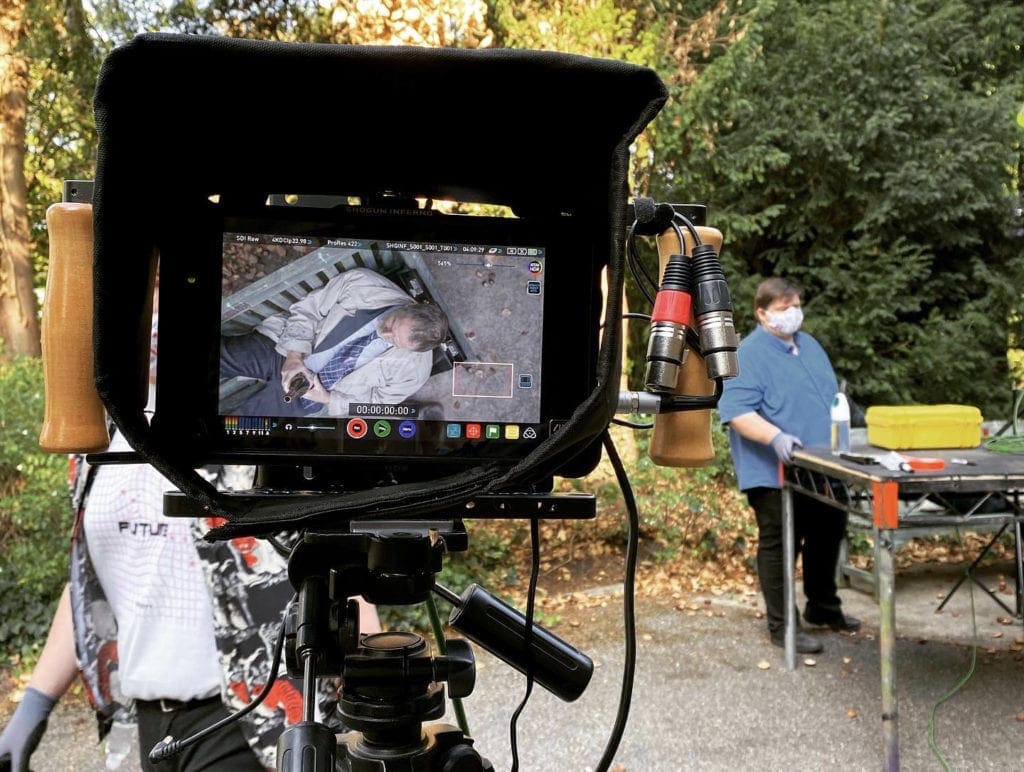 How can you help us?

To help Braybrook Productions finish the film all you need to do is…
Click the link below and choose one of our crowdfunding options tricyclefilm.com/crowdfunding
All supporters will receive regular updates and are guaranteed to see the film.
For further information about Tricycle head to tricyclefilm.com
If you would like to discuss additional support or partnership opportunities, contact Producer, Fleur de Henrie fleur@braybrookproductions.com
Follow us on Twitter @realbraybrook, Facebook and Instagram @braybrookproductions
Article by – Fleur de Henrie
Stills – © Ian Trowbridge
Website: https://www.tricyclefilm.com/ 
Trailer: https://www.tricyclefilm.com/trailer
CAST
Vaughn
Vincent Woods
Amanda
Emma Grace Arends
Stella
Jill Stanford
Charlie
Charlotte Lawton
CREW
Original Story By
Paul Ritchie Tomkinson
Screenplay By
Marc Pearce & Steve Langridge
Producer
Fleur de Henrie
Director
Marc Pearce
1st Assistant Director
Stephen Gates
1st Assistant Camera
Tom Laxton
2nd Assistant Camera
Thomas Wade
Production Design
Junis Olmscheid
Script Supervisor
Steve Langridge
Sound Assistant
Joanna Field
Key Grip
Richard Wade
Gaffer
Utku Er
Stunt Choreographer
Joe Golby
Head of Costume
Bryony Wilman
Set Construction
Andy Hale
Stills Photographer
Ian Trowbridge
Child Chaperon
Fran Lawton
Head of Catering
Paul Ritchie Tomkinson
Executive Producers
Bryony Wilman
Ronald Edgar
Gail Flower
Want your film project featured on Local Films? Fill out this form!