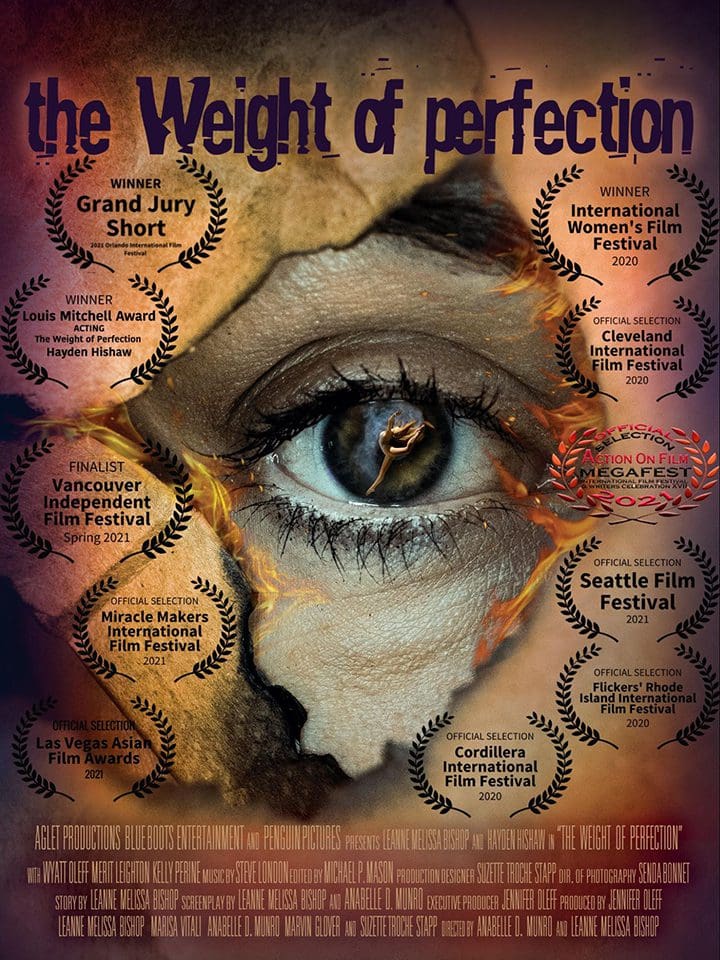 The award-winning short film, The Weight of Perfection, is the layered story of a young athlete crumbling under the pressures of being an elite bi-racial gymnast, in a dysfunctional family, with a tyrannical coach. Our core team is the fearless trio of Leanne Melissa Bishop, Anabelle D. Munro, and myself, Jennifer Oleff. Using film as our medium, we set out to create something that would entertain, impact, and educate our audience in the intricacies of how an eating disorder(ED) is triggered and conversely what one looks like for someone with a long term condition.
The many hats worn by all of us in order to deliver a big impact with minimal budget came naturally and we continue to work in a seamless collective to push our film into the world. We were inspired to tell this story because we have each had our own issues with EDs and even though every journey is different this story represents the elements that we wanted to explore. The delicate combination of people, relationships, actions, and even comments that all contribute to an eating disorder are important pieces that need to be exposed. This topic is more relevant than ever following the recent news about the Olympian Laurie Hernandez and her abusive USA gymnastics coach and Shawn Johnson East discussing her battle with an ED while attaining Olympic gold in gymnastics. Our journey started with a chance meeting at the Catalina Film Festival in 2017.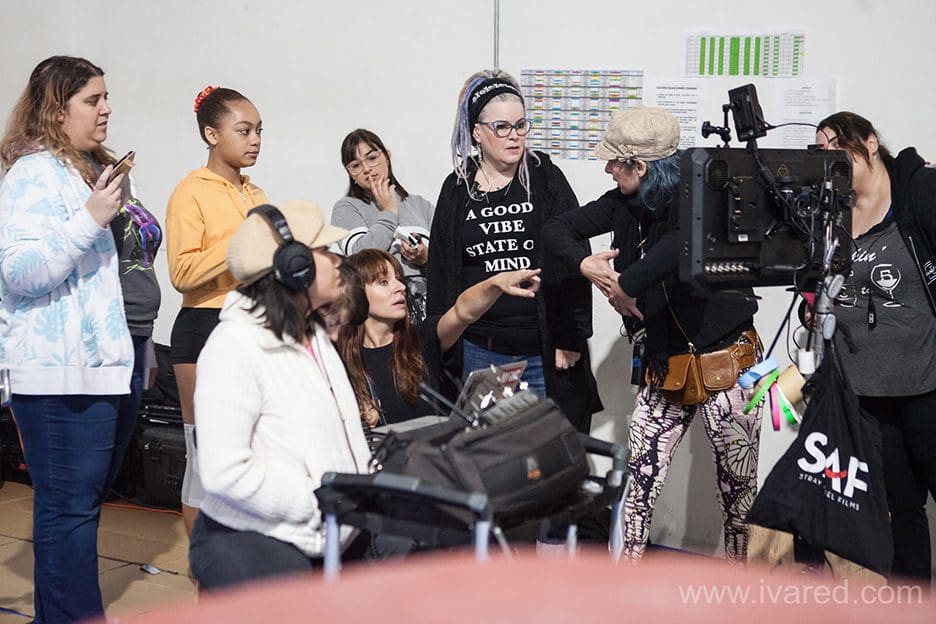 Writer/director Leanne and I, artist/producer had an immediate connection and were soon meeting for coffee to discuss a story inspired by Leanne's life in gymnastics. Immediately, I introduced Anabelle, director/writer, and fellow active advocate for recovery and healing from EDs, to the project. The three of us dove into what would be a wonderful and cathartic experience. To round out the team Marvin Glover, Suzette Troche-Stapp and Marisa Vitali were on board to help bring this to fruition. All of us have unique talents as well as a desire to share stories that start much-needed conversations. We decided to use the crowdfunding site Seed & Spark to not only raise the funds needed for the project but to foster a community of supporters. It also ended up being a tremendously helpful platform with their checklist to define and refine our mission, vision, and approach. Leanne (Writer/Co-Director/Actor) bravely allowed Anabelle (Director/Co-Writer/Actor) to bring her artistic vision to her personal story. Focusing on key artistic elements to strengthen the underlying layers of the story which included toxic entanglements, the social environment, dream psychology and symbolism, as well as a spiritual component.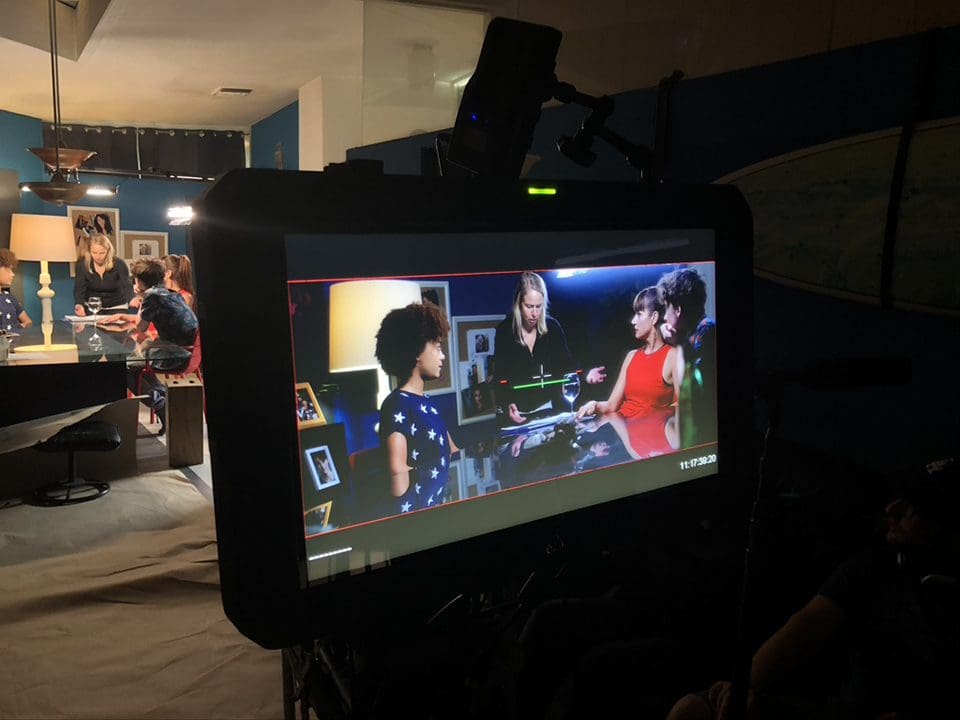 Soon Cinematographer Senda Bonnet was brought in to create a striking visual experience by taking time to understand what an ED looks and feels like as well as translating to the screen what Anabelle and Leanne had written on the page. Myself as Executive Producer/Producer continued overseeing the key roles of the creative team. With Suzette (Production Designer/Art Director/Creative Producer) at the helm of all things visually important, the ideas started to become reality with initial branding, mood boards, set design ideas, wardrobe, props etc. To bring this all together we had the master of patience Michael P. Mason (Editor/Co-Producer) who also contributed his talents to the camera department as DMT, focus puller ronin, and 2nd AC. Knowing that we had our troubled coach Amanda embodied by Leanne and the overbearing mother being played by Anabelle, we set out to find our Ellen. Working with Dean E. Fronk and Donald Paul Pemrick, we auditioned many brave young ladies to fill the role and Hayden Hishaw stole our hearts. Hayden has begun to rack up wins and nominations for her performance which is fearless, grounded & elegant, having never suffered from an eating disorder herself.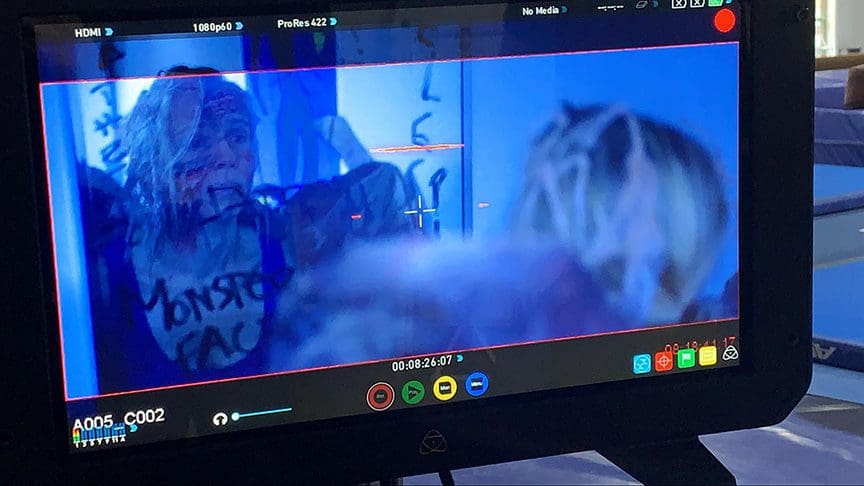 The Weight of Perfection team is also immensely grateful to Dream Elite Gymnastics Academy, many of their young gymnasts, the additional stunt gymnasts, as well as Wyatt Oleff (IT, I Am Not Okay With This), Merit Leighton (Alexa and Katie, She-Ra), and Kelly Perine (One on One, The Drew Carey Show) for their cameos. Our insanely busy, high-pressure, 2-day shoot ran like a well-oiled machine thanks in part to the countless family and friends that came to support us and join the work effort. During the ambitious shoot, there was an extremely emotional scene for coach Amanda/Leanne that touched all of us. She trusted Anabelle to direct her to a place that was dark yet cathartic, she trusted everyone around her knowing that we were all there to hold her up so she could let go. With art imitating life, Leanne was able to come full circle using the medium of film to heal her own life traumas, as Anabelle seamlessly translated this scene from script to screen.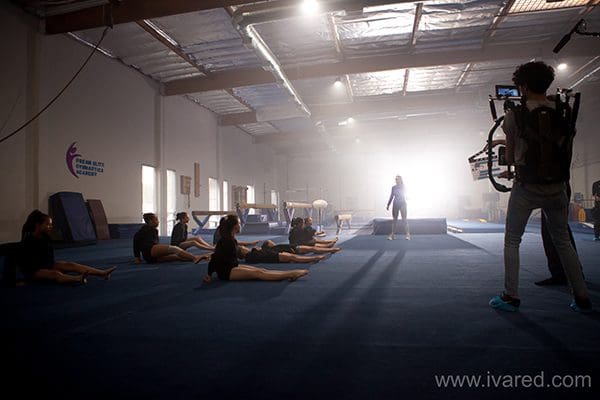 The Weight of Perfection represents not only a community of ED survivors and supporters but a team that is 90% female, ethnically, racially and age-diverse in front of and behind the camera. We are living proof that life after overcoming a dark and destructive time in life can come full circle and create beauty, understanding and healing. As a festival award-winning film we are excited to share information about how people and organizations can continue to shine a light on eating disorders. Production is currently in development on The Weight Of Perfection series. We are looking to have the short film as a stand-alone educational piece pairing with organizations from sports, ED associations & school programs. Winning The Grand Jury Award at the Orlando International Film Festival was such an honour. The Founder and OIFF Board of Directors Chair Dr. Arlene has worked with bulimics for many years, and by bestowing this award for The Weight of Perfection we felt the film's message was validated. We are also overjoyed that our lead Hayden Hishaw has just received the prestigious Louis Mitchell Award for her exceptional performance at the 17th Action on Film Festival held in Las Vegas on the festival circuit!
Upcoming film festival screening dates/times open to the public are all listed on our website www.theweightofperfection.com
Website: www.theweightofperfection.com
Want your film project featured on Local Films? Fill out this form!