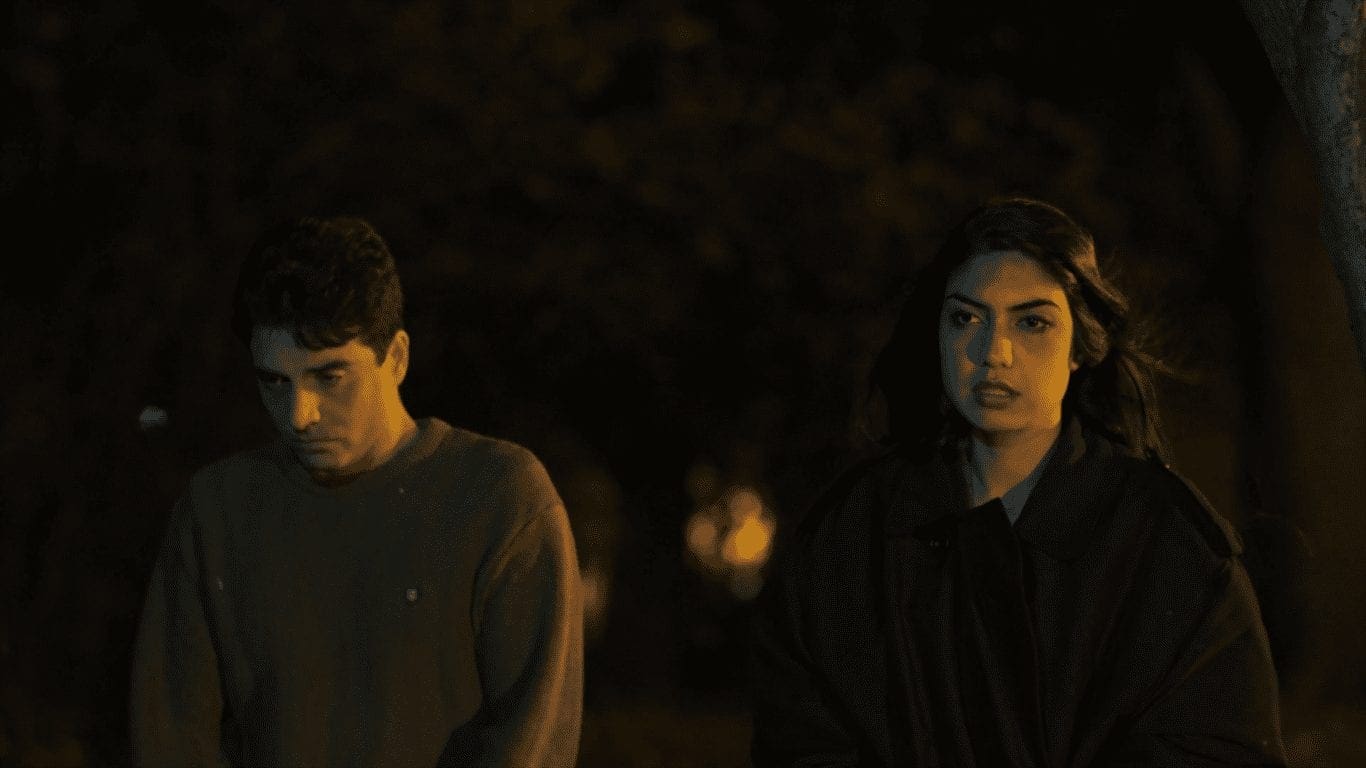 A still from "Taaza Khoon" (Fresh Blood) starring Vishwas, Nashwa Zaman and Nikki Chawla
"Taaza Khoon" (Fresh Blood) is about a young South Asian girl sold into the sex-trade who encounters a vampire looking to satisfy his hunger for fresh blood. This genre-bending film offers a refreshingly rare glimpse into South Asian cinema which defies the standard tropes many have come to expect from it. Indeed, writer & director Richa Rudola admits to not being the biggest fan of most Bollywood films she grew up with and never expected she'd become a filmmaker.
The film was loosely inspired by another vampire film – Jim Jarmusch's "Only Lovers Left Alive" – that left Richa wondering why she'd never encountered vampires in Indian films. A writer in a film lab at the time, she gave herself an assignment to explore writing about what a day in the life of a brown vampire would look like. She wrote the short script in one sitting which she workshopped in the lab and ended up partnering with two members from the lab to produce.
The film was completed in February 2017 and, since then, has been accepted to over 19 festivals across US, Canada, France, Germany, India, and UK, including the prominent Nashville Film Festival and won 6 awards, including Best Narrative Short and Best Horror Film.
Did she expect the film to do as well as it's doing? Richa replied – "Not really. I felt it may pique some people's interests about the brown vampire thing since that's a unique concept, but to me, it's a story of the young girl who gets sex-trafficked. I started writing it with the vampire in mind but it became her story. We just happen to see it through the vampire's lens. I grew up in India being very keenly aware of being a woman and what it means to be a woman there. I deeply feel for the oppression South Asian women have to contend with, so a story like this young girl's just tumbled out of me. I'm very happy that other people are also noticing and appreciating the story and I hope it sheds more light on and ultimately helps the women that have to face such horrors every day. This is my version of a horror film."
The film will compete in the Graveyard Shifts Shorts category at the upcoming Nashville Film Festival in May 2018. For more updates, catch the film's website: www.freshbloodfilm.com
Website: www.freshbloodfilm.com
Want your film project featured on Local Films? Fill out this form!