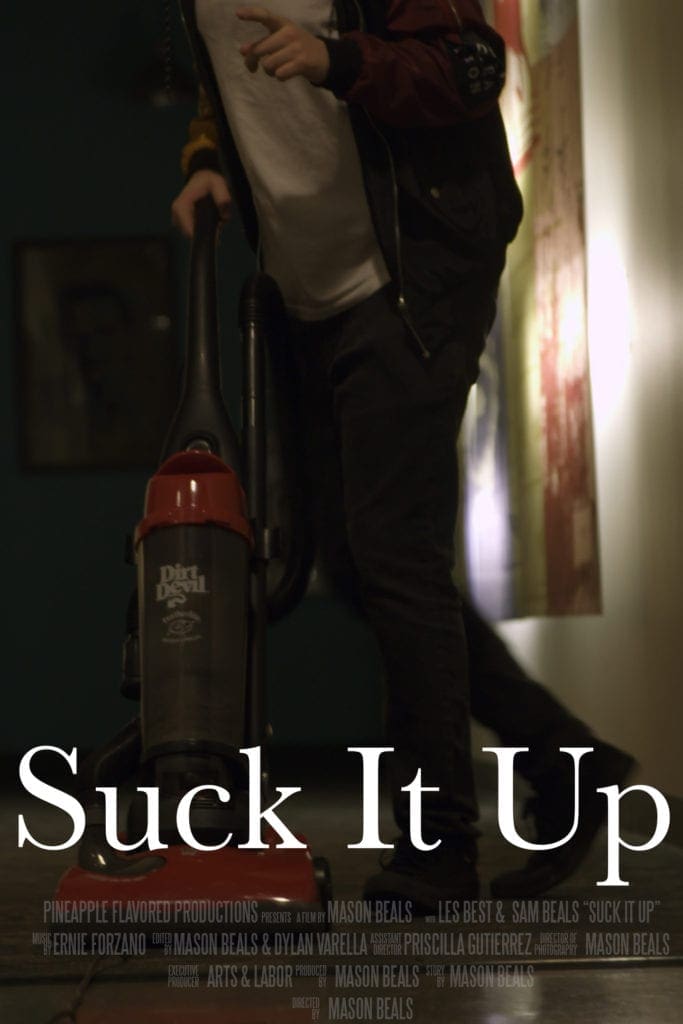 "Suck It Up" is a short film written and directed by Mason Beals, staring his younger brother Sam Beals and local Austin, Texas thespian Les Best.
Synopsis:
"While working late one night, Arthur's over-piled work is disturbed by Chaz, a young night cleaner. In attempts to stop the racket, Arthur asks Chaz to take a seat while he works, but instead, they begin a conversation that may change the course of their professional and personal lives."

"Suck It Up" is inspired by the idea of the different perspectives we choose to take.

In the short, the two protagonists play two very different roles, in taking two very different perspectives. Arthur, in his performance, plays it very straight and very dramatic, whereas Chaz plays the opposing perspective and performance. Chaz's character seems to believe that he is in a comedy and Arthur believes he is in a drama. This perspective on their individual roles shapes the narrative. Arthur's pessimistic and somewhat downtrodden views and Chaz's lightheartedness comes to a head and they both meet in the middle to find common grounds of their humanity and existence in this world.
"Suck It Up" was actually a last-minute endeavor. Originally, the cast and crew were originally going to be partaking in an entirely different project. However, one of the actors of the original piece turned out to have warrants out for his arrest, so he had to be cut from the project, and the project as a whole had to be scrapped. The cast and crew, still eager to create, decided to move forward on a completely different script. Mason Beals then wrote this script, originally titled "Cleaning Service", in an evening with what utilities the project had at its disposal in mind. And so "Suck It Up" was born.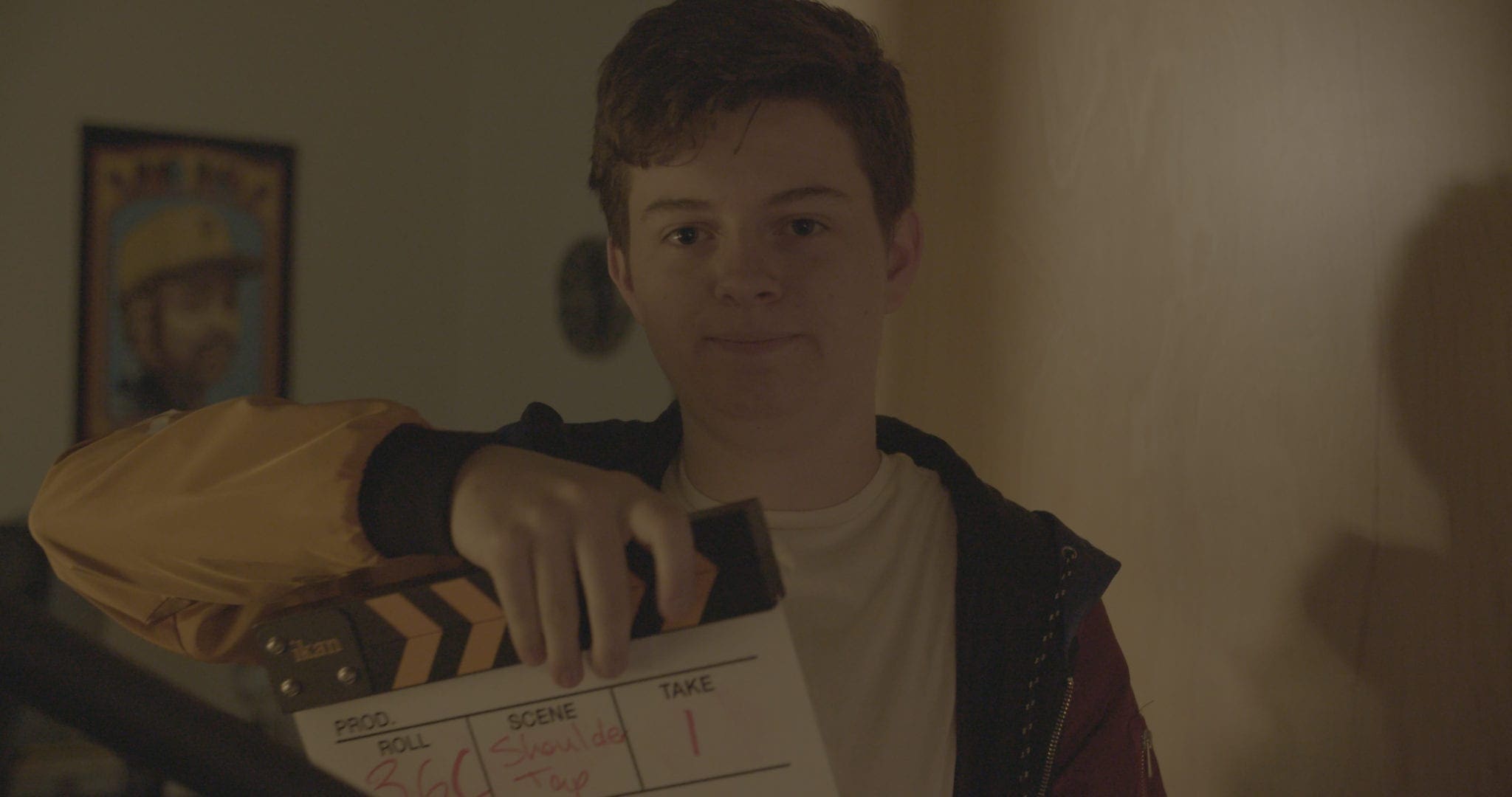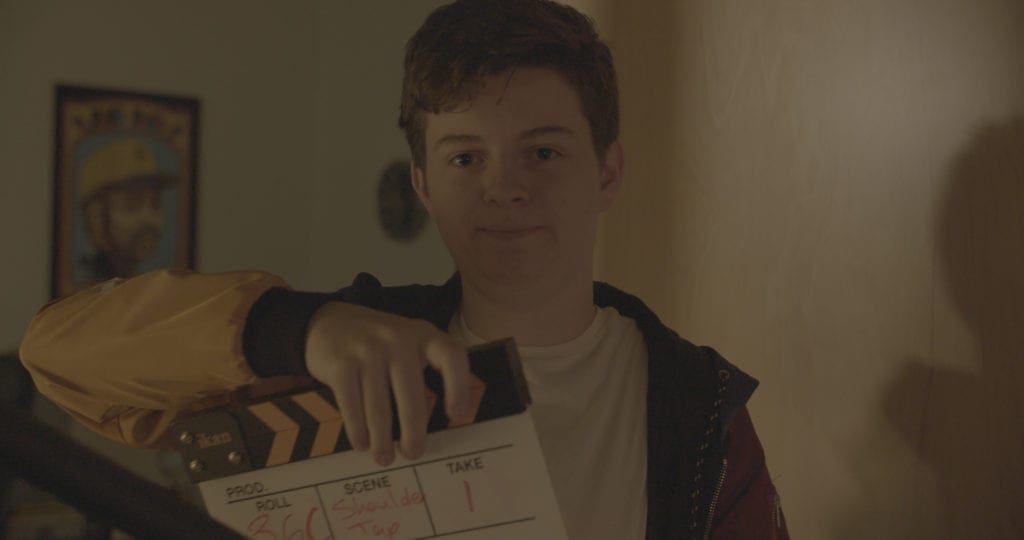 When the script was first written, Mason actually envisioned himself for the role of Chaz. But, because of the sudden project change, the director of photography dropped out of the crew. So, Mason had to step into the role of director of photography and asked his younger brother Sam Beals to play the role of Chaz, which he was confident he could play.

The short is currently completed and has been submitted to several short film festivals.
The crew includes Mason Beals, Priscilla Gutierrez, Ernie Forzano and Dylan Varella.
Mason Beals is the writer and director. Mason is originally from Idaho and moved to Austin, Texas around a year and a half ago to pursue filmmaking. Since then, he has made 3 shorts, written two feature screenplays and continues to follow his creative endeavors.
Priscilla Gutierrez, the assistant director, is currently enrolled as a student at The University of Texas studying in the Radio, Television, and Film degree. Priscilla Gutierrez hopes to more and more step into a creative as she pursues her role on filmmaking

This is Ernie Forzano's third score in a narrative piece and is currently working on future projects.
Dylan Varella is a full-time editor at a reputable video production company. Dylan has worked on a multitude of projects ranging from short narrative projects to full-length documentary pieces.
Thank you to all involved, and we all look forward to the short's release.
Want your film project featured on Local Films? Fill out this form!