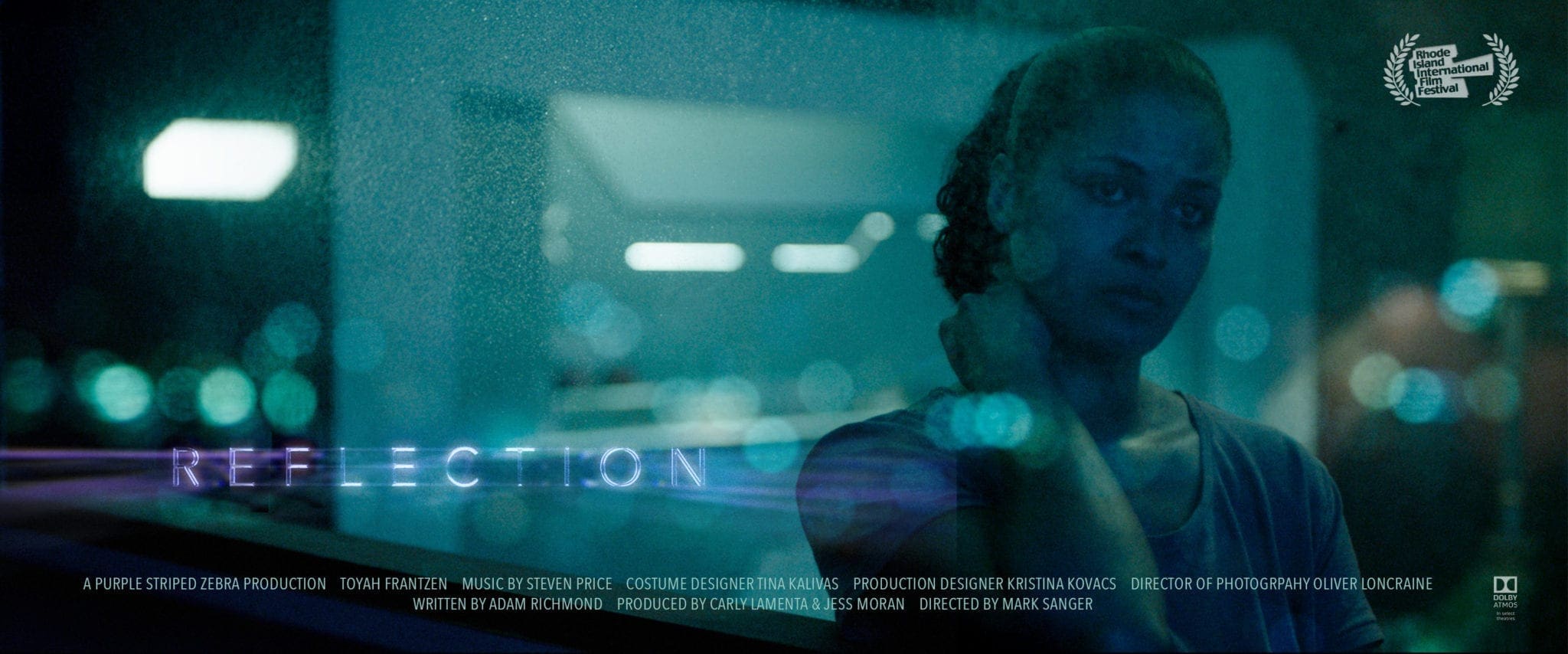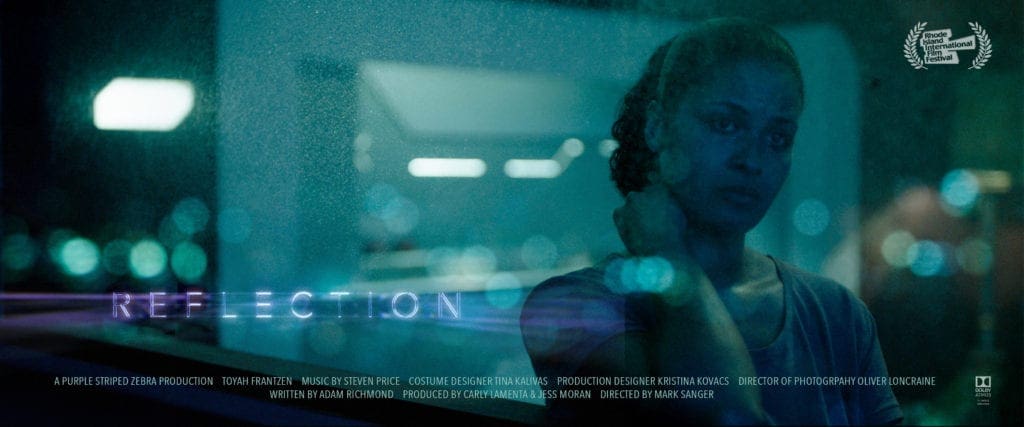 Reflection is the directorial debut of Academy Award winning and BAFTA nominated Film Editor, Mark Sanger ACE. He describes it as an abstract take on the oxymoronic contradictions of working in a creative industry.
A more detailed synopsis: Jodie's world is changing and it feels like she's the only one who's noticed. She once had a life replete with passion, culture and creativity. But before she had time to notice, it had slowly become a listless, inert existence. Quietly… Imperceptibly… Deliberately. Like something has been influencing this dark development all along; neutralising her passions and fogging her memories. Lying dormant by day and then spreading through her veins like a poison while she sleeps. Jodie must discover the truth before the change swallows her life completely. Because each day when she wakes, another piece of the life she once knew is gone.
Mark Sanger has wanted to direct film since the age of six years old when he first saw 'The Good, the Bad and The Ugly'. This fast grew into a love for the films of David Lynch, David Lean and William Friedkin, with particular reference to the political paranoia cinema of American in the 1970's. He became a firm believer in studying the craft and chose film editing as his path into directing. After twenty-two years, 'Reflection' is his debut as a film director. He is a keen advocate of encouraging new talent into the industry and teaches editing around the world.
Recognizing that getting into the industry is just as tough today as it was for him, he recently founded 'Fighting Chance', an initiative designed to help young artists get their first break. The scheme has a particular emphasis on women in editing as he feels that while there are many women assistants out there, the opportunities for promotion are skewed towards men.
His editing work includes work as diverse as 'Gravity', 'Transformers: The Last Knight' and the forthcoming 'Detective Pikachu' for Legendary Pictures. He is a member of the American Cinema Editors and was recently awarded an Honorary Doctorate by Solent University. For and on behalf of Relfection c/o Purple Striped Zebra Jessica Moran.
Websites: 
https://www.facebook.com/ReflectionShortFilmPSZ/