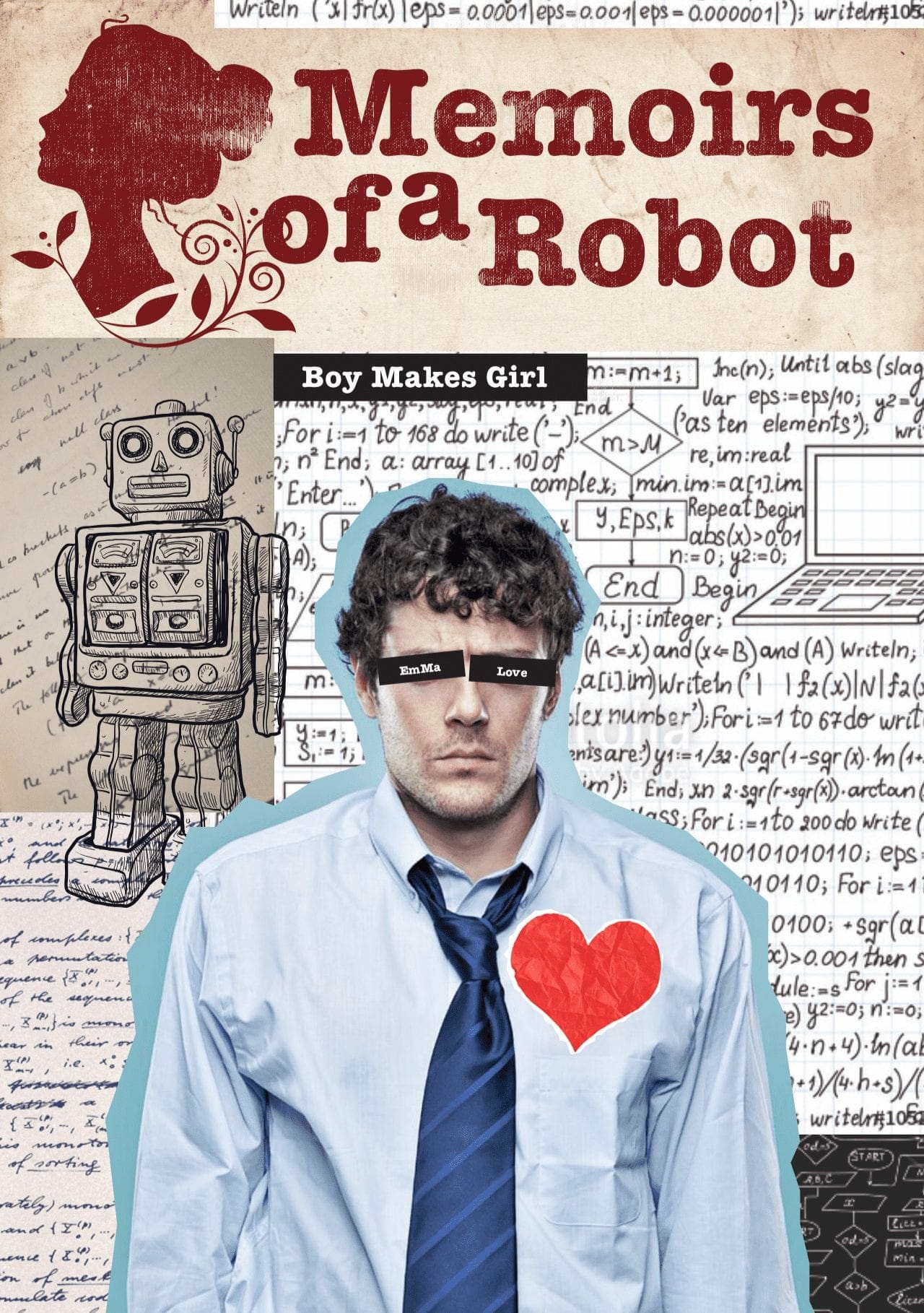 In the age of rapidly developing artificial intelligence, a thought-provoking love story between an introvert millennial and his humanoid creation explore both modern love and what it means to be human. Industry veteran Paul Dooley joins the cast and Stoney Westmoreland/Mark Elias team up again (Golden Boy, Boulevard of Unspoken Dreams) in this film that mixes Her, Ruby Sparks and Blue Valentine in a love story between human and robot. We are passionate about this project that speaks to advancing technology and our future relationships with artificial intelligence, all seen through the eyes of an everyman software programmer who is desperately seeking love. It's exciting to be working on something that is not only relevant to today's current events, but also is grounded in the universal search for acceptance and, on a deeper level, what does it mean to be human?
We are looking to create a truly conceptual film, and feel this story is the story that must be told and told now. The integration of artificial intelligence in our society is a topic that will only grow, and the concept is a mix between Spike Jonze's Her and the small but soulfully effective Blue Valentine. With your help we can bring to life this modern love! Other influences include 500 Days of Summer and it's powerfully told story of love and loss, and the grounded absurdism of Lars and the Real Girl.
We feel this is a timely story that needs to be told and told now.
Our team includes: Mark Elias (writer, actor – Teen Wolf, Justified, Southland) and Stoney Westmoreland (director, actor – Better Call Saul, Breaking Bad, Scandal, Andi Mack) have collaborated on two successful films (Boulevard of Unspoken Dreams, Golden Boy), and Patricia Mizen (Golden Boy).
Cinematographer Oktay Ortabasi will be bringing his considerable talents back from Golden Boy as well as producers Michael DeFilippo and Jill Millman (Boulevard of Unspoken Dreams, Golden Boy).
Golden Boy is our team's first feature film with a cast that included Armin Shimmerman (Star Trek Deep Space Nine), Lex Medlin (Drop Dead Diva), and Sean O'Bryan (Olympus Has Fallen, The Middle). It's debut on the festival circuit garnered Best Feature Film Screenplay at FilmOut San Diego in June 2018, and has played at the North Carolina Gay and Lesbian Film Festival as well as the California Independent Film Festival, among other screenings to be announced. The same creative team is responsible for Boulevard of Unspoken Dreams, a short film that won Special Filmmaker Award at Marina Del Rey Film Festival (August 2017) and has played at CineQuest (March 2018), The Mexico Silent Film Festival (February 2018), Oceanside International Film Festival (August 2018), and the Charlie Chaplin Comedy Film Festival (August 2018).
Website: https://igg.me/at/boymakesgirl/x/8798668
Want your film project featured on Local Films? Fill out this form!