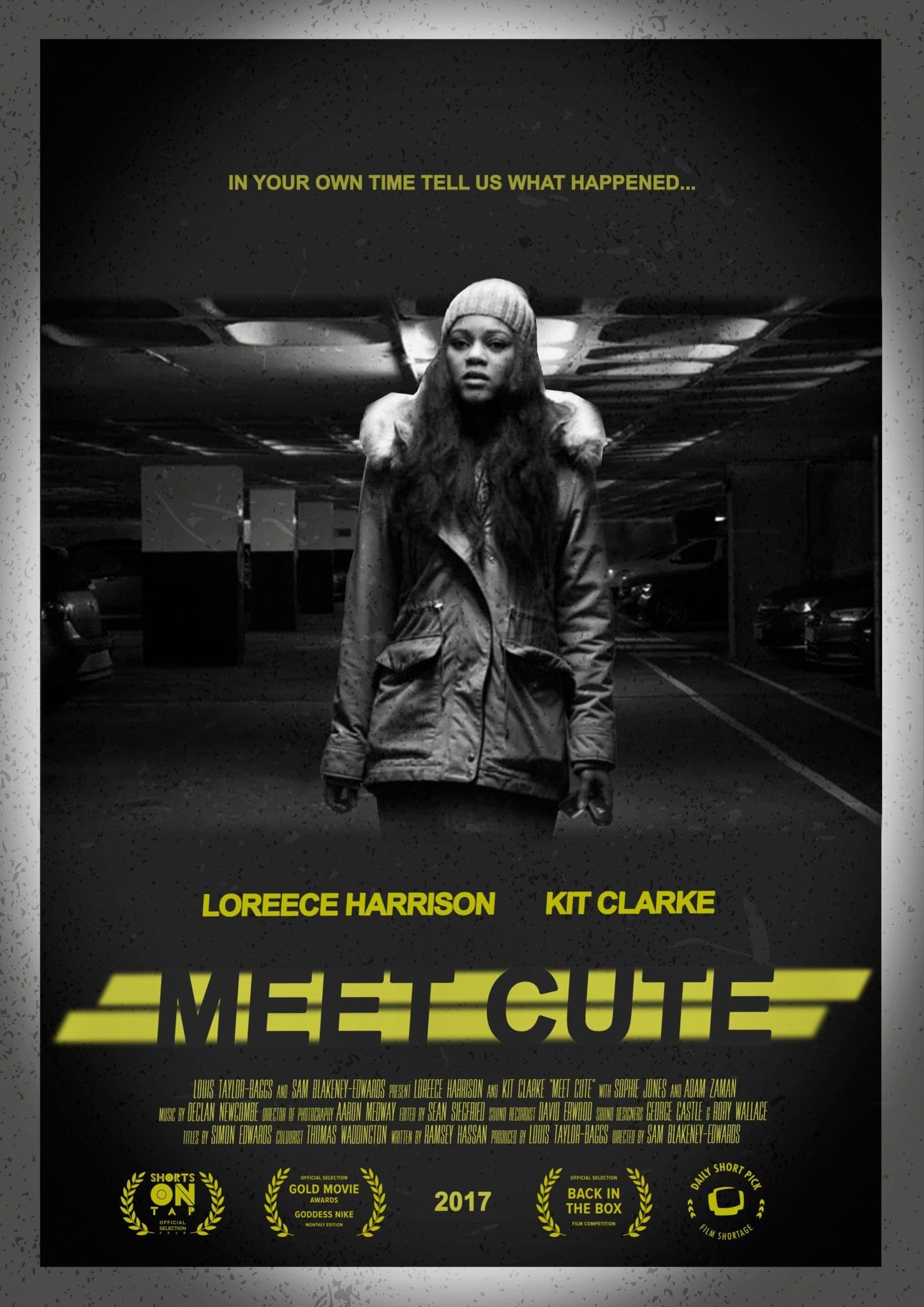 Meet Cute is an ultra-short film that explores the main character (Polly) discovering a burglar attempting to break into her car after as she returns from a spot of shopping. Polly invents a web of lies to cover her tracks, the police are called to interview Polly. Soon, they realise that the events surrounding the break in are not so clear cut.
This film was made on an incredibly small budget. The Director (Sam Blakeney-Edwards) had just completed a short film titled 'The White Dwarf' when a comic book writer 'Ramsey Hassan' approached him with a comic strip that he wanted to make into a short film. Sam saw the potential that this comic strip had and brought in the Producer (Louis Taylor-Baggs) to set the production process rolling. Due to the nature of the film being an ultra-short with no budget, the film was prepped ready for shoot in 3 weeks. The shoot lasted 3 days with one of these days being a pre-shoot testing lenses. Some of these shots ultimately made it into the film. The film was shot on a Black Magic camera with the help of crew members that were on 'The White Dwarf' and from other film making endeavours.
A bit of trivia about the film (potential spoiler alert). When the camera zooms in to reveal the car keys in the burglar's hands, this shot originally had baked beans covering the floor and the hands of the burglar. However, later it was decided that this shot didn't fit with the tone of the film and so the beans had to be painstakingly removed one by one in post-production.
Once the film was released it was met with a positive reaction. The film went to film festivals including 'The Golden Movie Awards', 'Back in the Box', played to 200 people at 'Shorts on Tap' and was selected for a daily pick on the 'Film Shortage' website. The film continues to grow its audience as it is now hosted on the Production Company behind the film's website. This Production Company is 'Crunchy Tomatoes. The company specialises in films that explore difficult areas of society that may ordinarily be shied away from. Their most recent short film 'Do No Harm' is about a Junior Doctor that is working the night shift in an A&E department. The punishing regime plays havoc with his mental state and his ability to follow the doctor's oath… 'First, do no harm'.
Meet Cute has inspired a 6-part thriller ultra-short series where each scenario is not quite how it initially seems. This is currently under development with 'Crunchy Tomatoes'. Stay tuned to watch some more films like this in the future!
Want your film project featured on Local Films? Fill out this form!