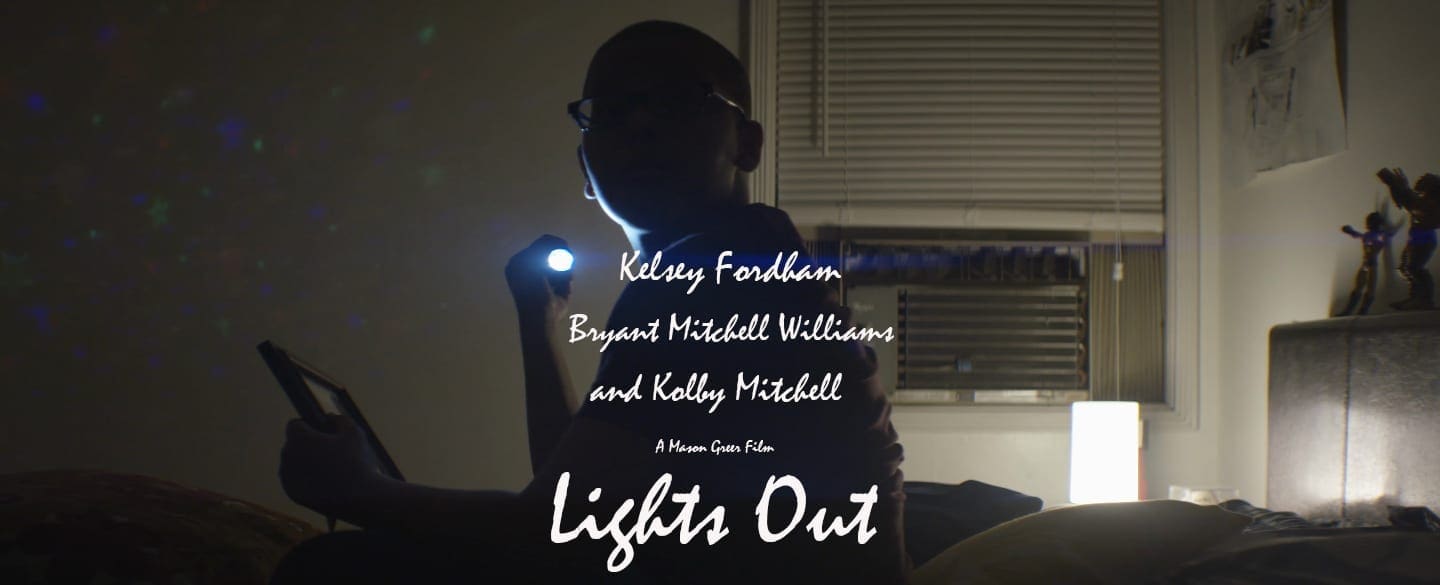 New rising artists, Julius Carter and A.Blackbird, team up on their debut single Lights Out.  The film, Lights Out, based on the song of the same name, was released on September 3rd, directed by Mason Greer (Through the Night) and produced by Angela Mavropoulos (A Child's Voice).
Synopsis: Lights Out deals with the complexities of a child parent relationship when faced with hardships. A single mother must communicate to her young son the dynamics between her and his father's relationship after the father has been sentenced to a short term in prison.
The film stars, Kelsey Fordham (Mae), Bryant Mitchell Williams (The Fight for Love) and Kolby Mitchell (Corona Corps: Generation Zebulon). Director Mason Greer stated, "It is so important to cast the 'right people' when you are working on such sensitive material that is very focused. We didn't have time to do extensive rehearsals, everyone had to come in ready to make a strong choice and more importantly, ready to make an adjustment when the time came."
The film is a music video hybrid based off the song written by Julius Carter (featuring A.Blackbird) and produced by Billion. Writer/Director Mason Greer loved the elements very apparent in the song and wrote a screenplay for the project. Unfortunately money is always a barrier when it comes to independent filmmaking and he wasn't able to produce this project for another 2 years. When Mason teamed up with Producer, Angela Mavropoulos, they were together able to acquire the necessary funds through crowd sourcing methods and very generous donations from organizations in her home country in Cypress.
Lights Out marks Mason Greer's third collaboration with Director of Photography, Dante Yore and his aesthetic is very apparent from start to finish. The two had previously worked together on three episodes of the Indy Show, Generation Z and on the award winning short film Through the Night, which has been picked up for distribution in a horror anthology series.
Julius Carter and A.Blackbird have an anticipated E.P album releasing early next year. "Expect to see many more films to complement the album release," Julius said on Talks with Triton. A.Blackbird is very excited to release her own original music as well, "This music video has given me a chance to tap into skills I never knew that I had, for example producing a music video! It has opened my eyes to a different side of filmmaking."
Lights Out will enjoy a short festival run in late 2018 and early 2019. Everyone involved is really excited and expecting a very positive outcome.
For more information about the filmmakers and musicians follow the links below.
MASON GREER
@hybridhoodlum
ANGELA MAVROPOULOS
https://soundcloud.com/angela-mavropoulos
@a.blackbird
Mason Greer
Director/Actor/Writer/Producer
Portfolio
Actor Showcase
IMDb page
Want your film project featured on Local Films? Fill out this form!