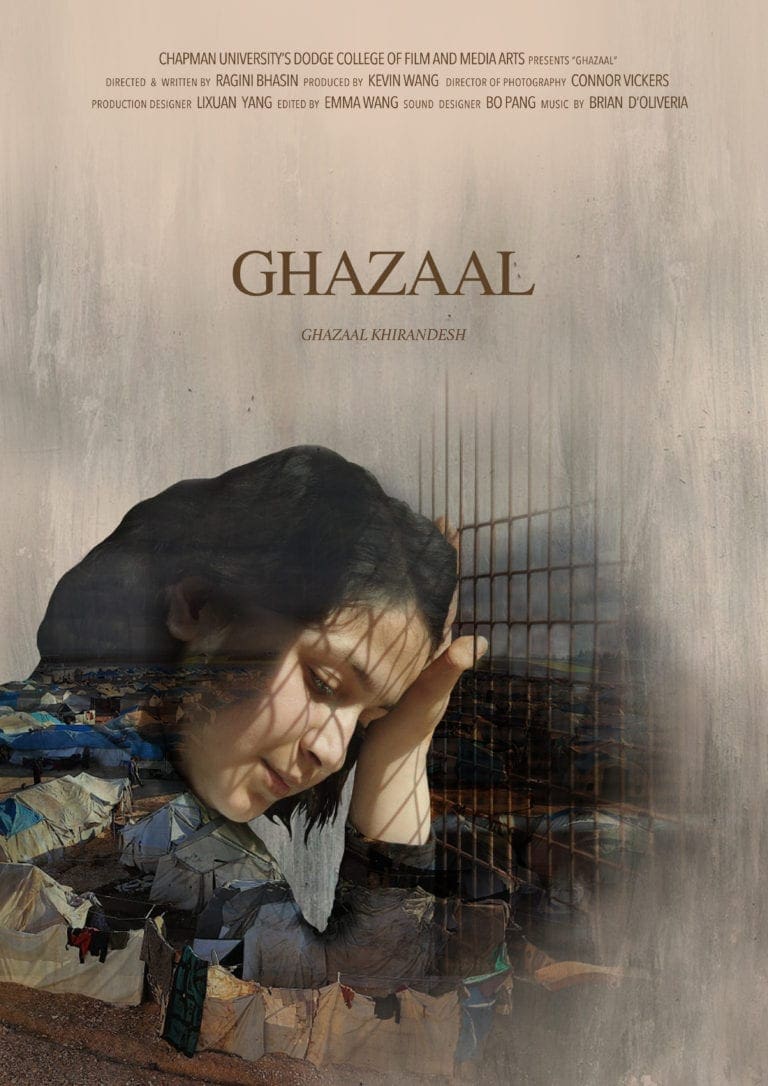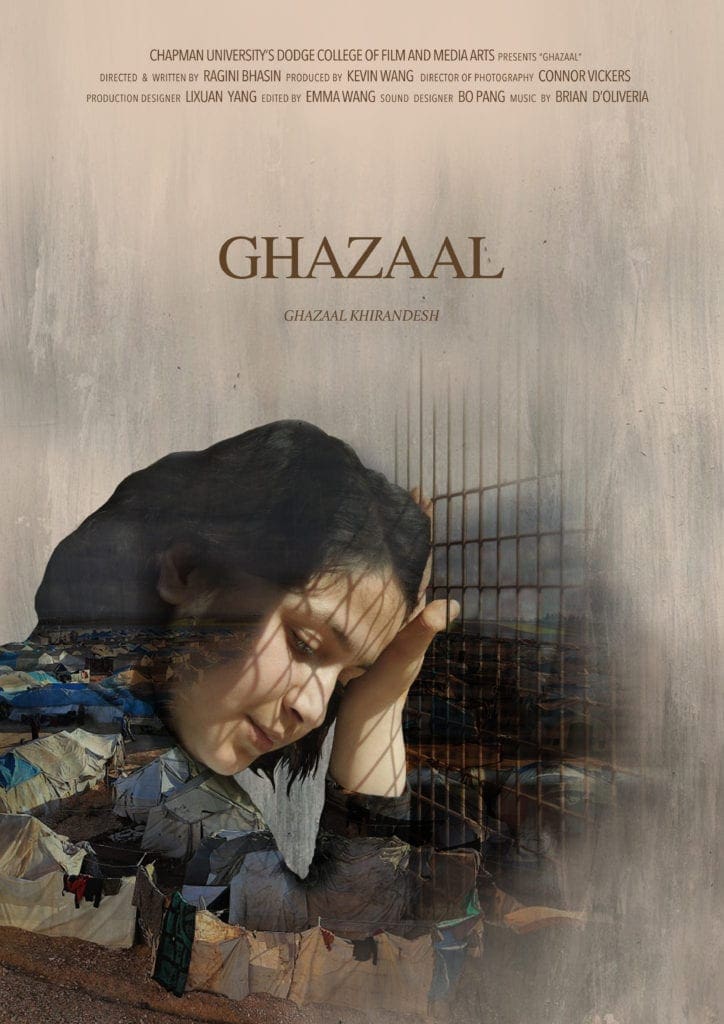 Ghazaal, is a slice of life film revolving around a 13-year-old Afghan refugee who experiences her period in a Turkish refugee camp and hustles around to make ends meet. With the ongoing refugee crisis displacing millions of people and separating families, I wanted to tell the story of a young girl who is unable to make her regular day as she is stuck in harsh circumstances.
Ghazaal is a film about how a simple necessity turns into a luxury for a survivor of war. What amazes me to date is that a life situation so unfathomable for a lot of us privileged people is the reality turned into normalcy for millions. For research purposes, I visited and volunteered at a few refugee camps in Levos, Greece and interviewed women who told me that there weren't any feminine hygiene products available at the camps and the store products weren't affordable. Thus, they wrapped socks and old rags in their underwear during their period. I realized that something I take for granted was an absolute luxury for them.
As the film progressed, I decided to shoot it close to my hometown in India, as there are plenty of Afghan refugees residing there. A big fan of portraying drama in the most undramatic way, I was fortunate enough to work with non-actors and children who were fluent in Dari. That was undoubtedly the most special part about the entire experience as they were the most enthusiastic and kind people I have ever worked with. The kids in the film were determined to have fun and we mostly improvised the scenes to bring out the rapport and candour they shared offset. One of my most favorite moments during production was when a kid who was a background actor and not a part of the scene that we were currently shooting walked up to me and said in the most innocent way- 'I'm going to give you one last take and then I have to go and play in the other lawn.' He was absolutely unaware of the camera and didn't know that his scene had ended, as he didn't know what the word 'cut' meant in film lingo.
On the production side of things, we built the refugee camp from scratch on barren land. Again, as lucky as I could get, I happened to know someone who owned the ashram and permitted us to live there for 10 days. To be honest, I am very proud of what my team accomplished with the given resources and time.
The film was completed in June 2019 and since then has won awards and has played a number of festivals worldwide, including Oscar-qualifying festivals like Tirana International Film Festival and Florida film festival and then others such as South Dakota film festival, Fargo film festival, Pasadena International film festival, and Indian International film festival LA. It also won the ARTE channel short film award where I sold the distribution rights for the French-German ARTE channel. Currently, I am looking for distribution rights in the USA and Asia. ​
Website: https://www.ghazaalthemovie.com/
Want your film project featured on Local Films? Fill out this form!