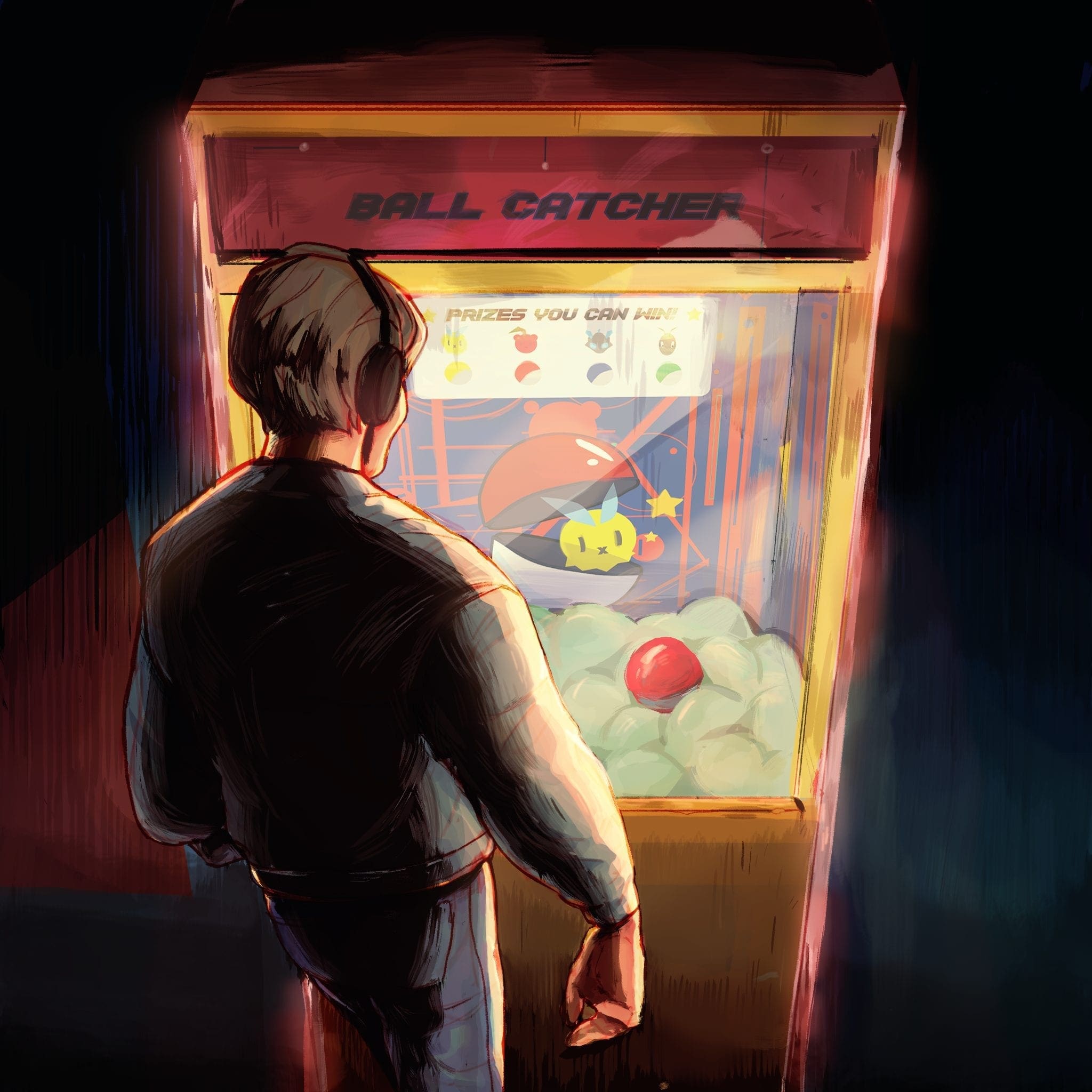 SYNOPSIS: A boy's encounter with a mysterious claw machine that leads to a chase with a monster in a vintage game arcade while waiting for his date to arrive.
A VFX film directed and produced by Angelina V. Hadiputri and Amy Tang, "Game On" is our final project as Computer Art majors at the School of Visual Arts in NYC. Showcasing our technical skills and our passion for 3d, compositing, and immersive storytelling, our final product will be a stylized, retro, action-comedy film that consists of cg integration with live action footage, and of motion graphics to enhance the world of our story that we're excited to share.
Our main character, Chase (played by Xander Black), is your typical young adult with a love for video games and pop culture. He is smart, ambitious, charismatic, and charming, but often times, he is impatient when it comes to winning and will go the extra mile to achieve his goals. He uses his quick judgment and knowledge of video games to aid in his decision-making. Our second main character, the Monster (played by Jeff Kim), is actually a toy figure that Chase finds when he wins a toy from the claw machine. However, once Chase throws him out, the Monster decides to teach Chase to be appreciative of what he already has.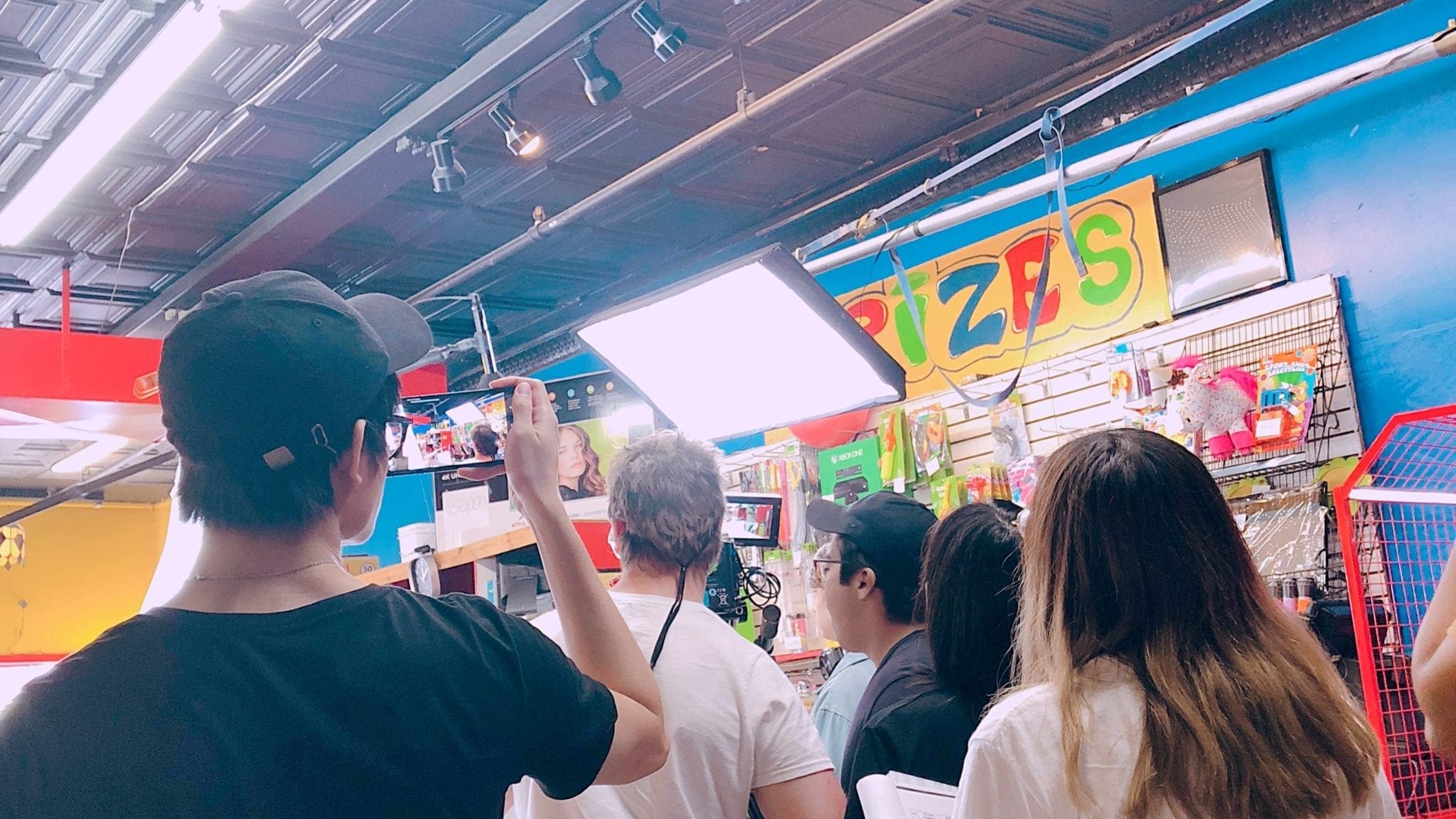 Angelina is in charge as Director and also Lighting and Compositing for our film. Amy is in charge as Producer and is responsible for Design/Concept, Motion Graphics, Lighting and Compositing, and for color grading. This past summer, our production and film shoot was completed over the course of three days at Rack & Roll Family Fun Center in Passaic, NJ, with the help of Altrac Productions and crew. "Game On" will be released this coming Spring in May 2019.
Originally, "Game On" was a combination of both of our previous thesis film ideas and as well as our passions for gaming and film. Some inspirations for our color script, lighting, and story, were movies such as "Scott Pilgrim VS The World", "Back to the Future I, II, and III", "Big", "Die Hard", "The Amazing Spiderman", "Ready Player One", and Netflix series, "Stranger Things".
Ongoing support from different friends and fellow artists on social media platforms like Instagram have really helped to promote our film. We're excited to share our progress as well as updates on our pages with you, and to immerse you in our world of light-hearted action and fun!
Website: https://www.instagram.com/gameon_film/
Want your film project featured on Local Films? Fill out this form!