Beyonce's "Lemonade" meets "Fight Club" with "Moonlight visuals". "Echoes in Silence" (Phoenix) is a short film that tells the universal story about self-acceptance, healing & sisterhood. This film is told through the lens of five different women who become a manifestation of one woman as they go on a journey to find truth in themselves whilst formulating a sisterhood along the way. This is a story about construction over destruction. Helmed by British-American Film Fatale Director, Viktoria I.V. King, "Echoes in Silence" is the inclusive all female cast nuanced Sci-Fi Dramatic film with a "Fight Club" twist; Bechdel & Ava DuVernay tested film you've been waiting for. This is a film that will be shot in Portraits.
The notion for the film started because we wanted to do a film with all women and have them tell their truths and instead of judging one another they instead form a sisterhood. Films like this are rare and we didn't want to wait for them to start existing; so we took the initiative into our own hands. These characters have depth to them and complexities that need to be seen and not cut away from. This is the time for female filmmakers to start making the films that we want to be seen and support.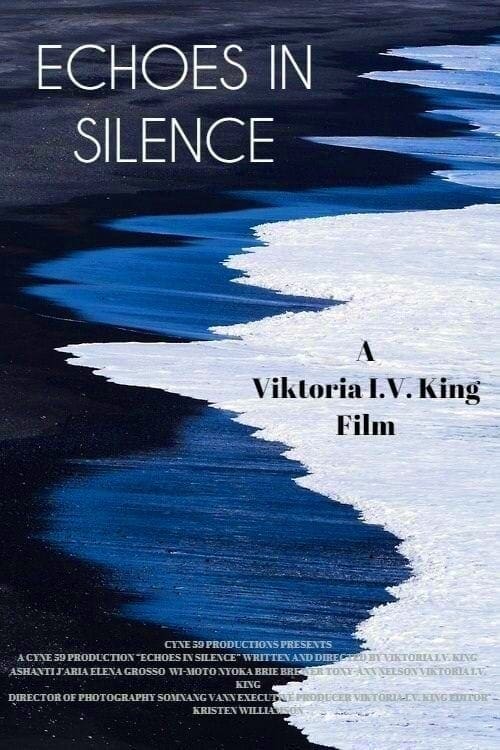 Our Writer-Director, Viktoria is drawing her inspiration for this film from and is very moved by the honest, bold, genuine, ingeniously framed shots from directors like Ava DuVernay, Jane Campion, Steve McQueen, Barry Jenkins and that of Danish Filmmaker Thomas Vinterberg. These directors strip away the expectation of what is predictable in terms of how they are presenting the characters and the "stereotypical" vision of the story unfolding and instead show their character's truth, their humility and show them in ways that are unexpected so much so it's as though their frames look like paintings or video essays that needs to be studied. Hence as to why this film's vision is inspired by films and TV shows such as Moonlight, Lemonade, Sense 8, Shame, Buitful, Submarino and The Tree of Life.
The film has assembled an award-winning ALL female cast. Starring: Off Broadway star Ashanti J'Aria ( Disaster! –The Musical), Wi-Moto Nyoka, Tony-Ann Nelson, Brie Brewer, Elena Grosso and also Viktoria I.V. King In the words of our actress who is also an acclaimed trans-media artist Wi-Moto Nyoka, "It's rare that women are seen in film. Like REALLY SEEN; so how beautiful it is that we are doing a film that it's a priority for us women to be seen". And she's right.
Our Writer/Director Viktoria I.V. King is a multi-ethnic, award-winning British-American Director, Producer, Writer and Photographer. Having produced and directed content (Theatre, Commercials & Film) both in the UK and the US; she's also a former dancer and a classically trained actress which rounds out her versatility in the arts. She's the Creative Director and Executive Producer at CYNE 59 Productions (cyne59.weebly.com). She believes in quality over quantity. Viktoria's work and creative eye is greatly influenced by her international background. As a largely visual director, she creates stories with a focus on displaying truth and humility. Her films have had themes surrounding or about: broken people trying to connect, identity, sisterhood, family, healing, growth, social & political relevant stories and self-discovery . She is a storyteller first and a narrative director second. She is also the creator of the multi-award-winning comedic series "FML" (F**k MY Life) Series that has distribution with REVRY. (https://revry.vhx.tv/fml ) and is currently in the film festival circuit.
This short film is slated for production in August and wrapping in early September and will be submitted to film festivals such as Sundance, Tribeca, Cannes and notable international film festivals around the world as well.
Website: https://cyne59.weebly.com/echoes-in-silence.html
Want your film project featured on Local Films? Fill out this form!