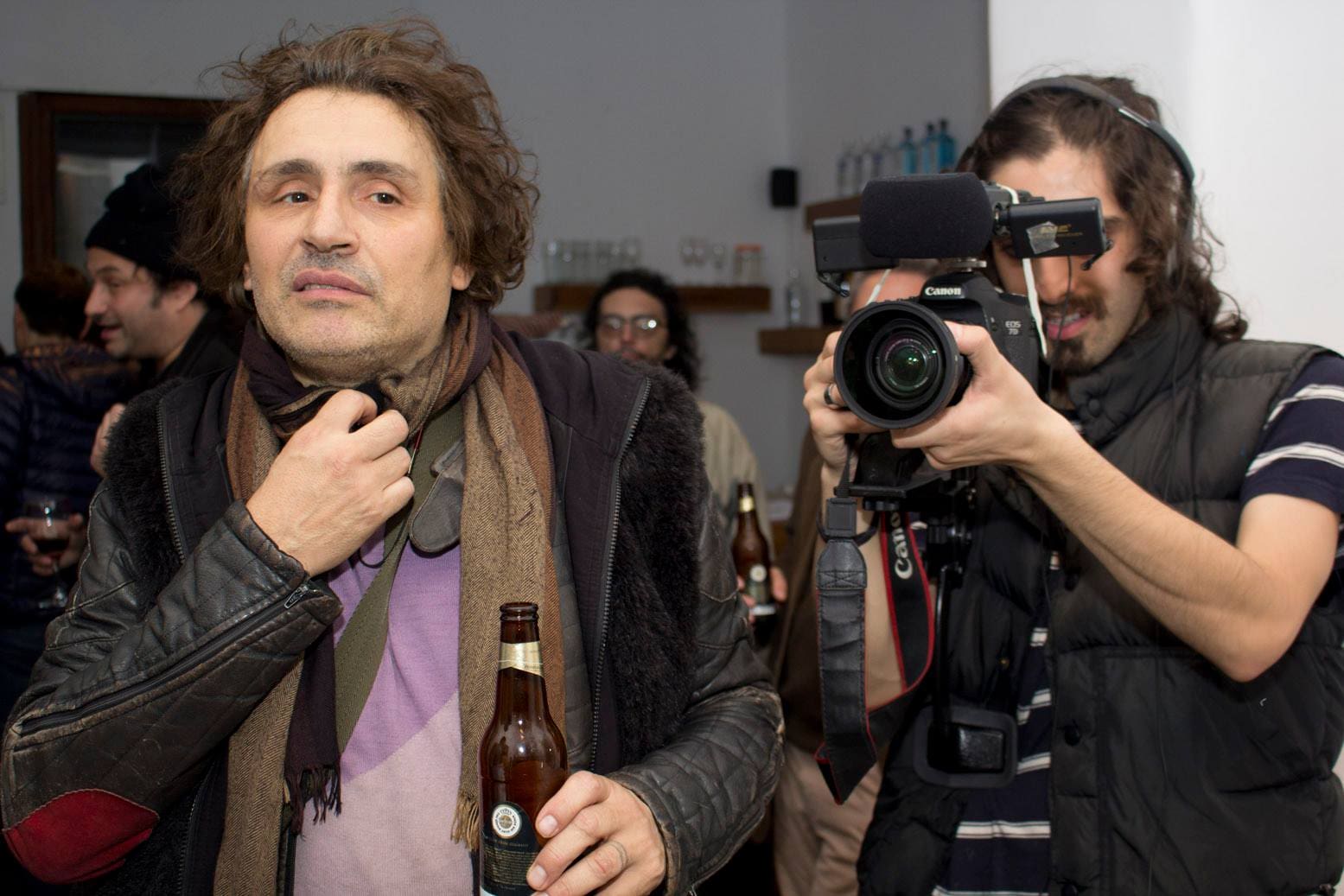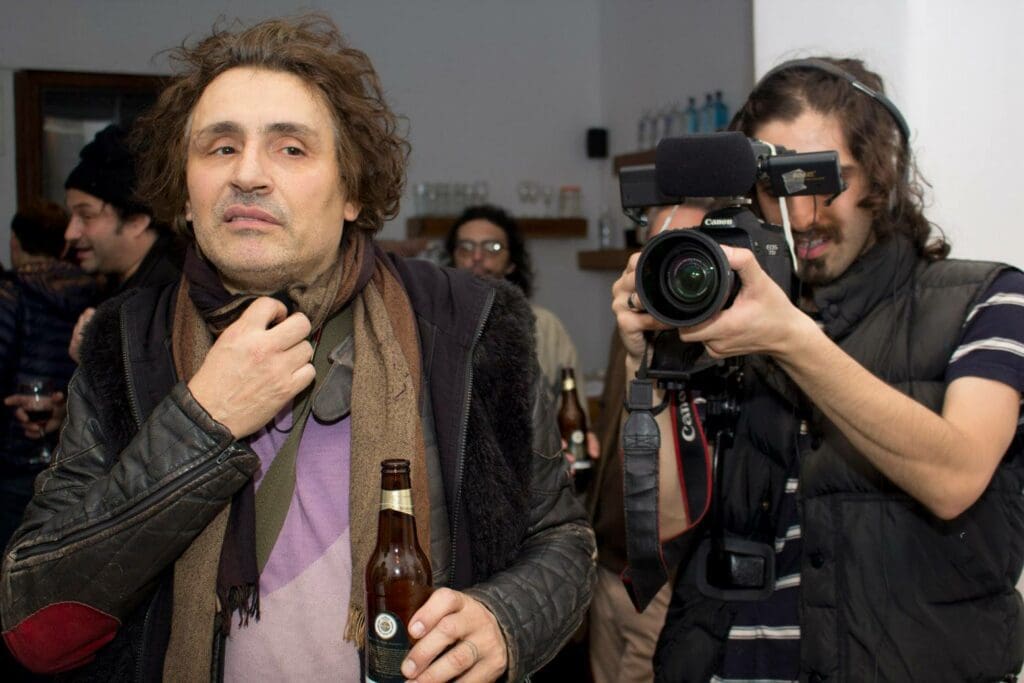 "I was born in Pasadena, CA but lived for 20 years in Argentina, where much of the scenes of this documentary takes place. I was able to be very close with the documentary main characters, Bosco and Jojo. They introduced me to a diverse community in the LGBTQ+ and art scene of Buenos Aires, Argentina. I started building a relationship and getting access to intimate archive files and award-winning commercials that they filmed (FIAP, One Show, New York Festival, etc). I archived and digitally transferred from VHS, 16mm, etc. to preserve their historical success in time. I also started interviewing artists from the community that had a voice thanks to the spaces that Bosco and Jojo created, such as an Art Gallery, POPA, and an infamous bar, Kim y Novak. I found myself with characters and archive files and decided to build a documentary about their life, showing their achievements and defeats. It took me 7 years to film since I did not have a direction. However, when COVID happened, one of the American – Argentinian disabled artists and narrators of this project passed away, Darin Wixon. Therefore, I decided to finish this film ASAP so he and many other artists linked with the film could have a legacy. So Bosco and Jojo can have the recognition that they deserve.
More than just a documentary, these are the voices of very close and dear friends and super-talented artists." —– Sergio Bonacci Lapalma aka Chapete. Director and Editor of "BJ: The Times and Life of Bosco and Jojo"
BJ is the debut film of an Argentinian-Chicano filmmaker about the first duo of film directors of Latin America from Publicity and Production Design that created schools: Marcelo Bosco and Jo Johannes. The duo started their international success after working with Hong Kong filmmaker, Wong Kar Wai, in 1996 on one of the most important LGBTQ+ films in history, Happy Together, which took place in Argentina. The recognition in festivals of this film brought Bosco and Jojo demand in directing international publicities for multinational brands, having a rock star day-to-day life. They decided to bring their chaotic lifestyle to a bar that they founded in Buenos Aires, called Kim y Novak. A queer barista on the bar working on a cocktail, Francis Ford Coppola being kicked out by Bosco, the Rolling Stones randomly having a drink, while travesties were in the bathroom doing coke, was a normal night at the bar. After this transgressive spot was closed by the local police, Bosco and Jojo decided to bring their creative freedom to an art gallery in La Boca, the neighborhood of Maradona.
POPO Art Gallery hosted some crazy headlines in international press like CNN, The Wire, and the NY Times for their transgressive exhibitions, hosting artists such as Pool&Marianela, Charly García, Victor Castillo, Atilio Pernizco… The movie remembers Bosco and Jojo's successful and unsuccessful memories; following them today, trying to film Maciel. Their debut film, a black humor drama inspired by Álex De La Iglesia films.
BJ documentary received international recognition, premiering in the "Special Nights", with author directors' film premiere, such as Bruce LeBruce's art porn film, at the Buenos Aires International Festival of Independent Cinema 2022. It also had a screening at the Asterisco LGBTQ+ Film Festival at one of the most important art museums from LATAM, The Latin American Art Museum of Buenos Aires. However, the top of the cherry was receiving the most important Award for Best Documentary at the 76th International Salerno Film Festival, the second oldest festival in Italy (after the Venice Film Festival).
The canceled Art Critic, honored with the Peter C. Marzio Prize Award by the Houston Museum in 2021, Rodrigo Cañete (who was also the Secretary of State for Culture of Argentina), in his controversial blog, LoveArtNotThePeople.org from the UK, called the BJ film "a documentary that needed to exist so Bosco and Jojo can have their deserved space in the Post-Menenimos Culture in History." The film was also reviewed by big cinephile magazines, such as Juan Pablo Russo from EscribiendoCine.com (Argentina), giving it a 7/10 grade. Saying that the "viewer is the witness to brutal honesty. Very infrequently seen in these types of portraits.".
BJ is currently screening in more festivals and will be available soon on video on demand. Sergio Bonacci Lapalma is now finishing his next documentary about the Spanish blues. A genre in which Argentina is a pioneer.
Would you like to screen this film at your local hometown theatre? Contact and follow the film at:
Website: MakeArtNotWar.org/bjdocumentary 
Want your film project featured on Local Films? Fill out this form!