Movo was kind enough to send us one of their brand new products, the BWS1000, for review. The BWS1000 is a blimp package designed for shotgun mics. For this review, we used the Sennheiser MKH 416-P48U3 and tried it out on various sets (both interior and exterior). To get the best review we could, we decided to hand it off for testing to multiple local boom operators and mixers. This review will be a culmination of the opinions we were given. Be sure to check out more filmmaking articles and for those of you who are cast and crew, sign up to get your free FilmLocal account!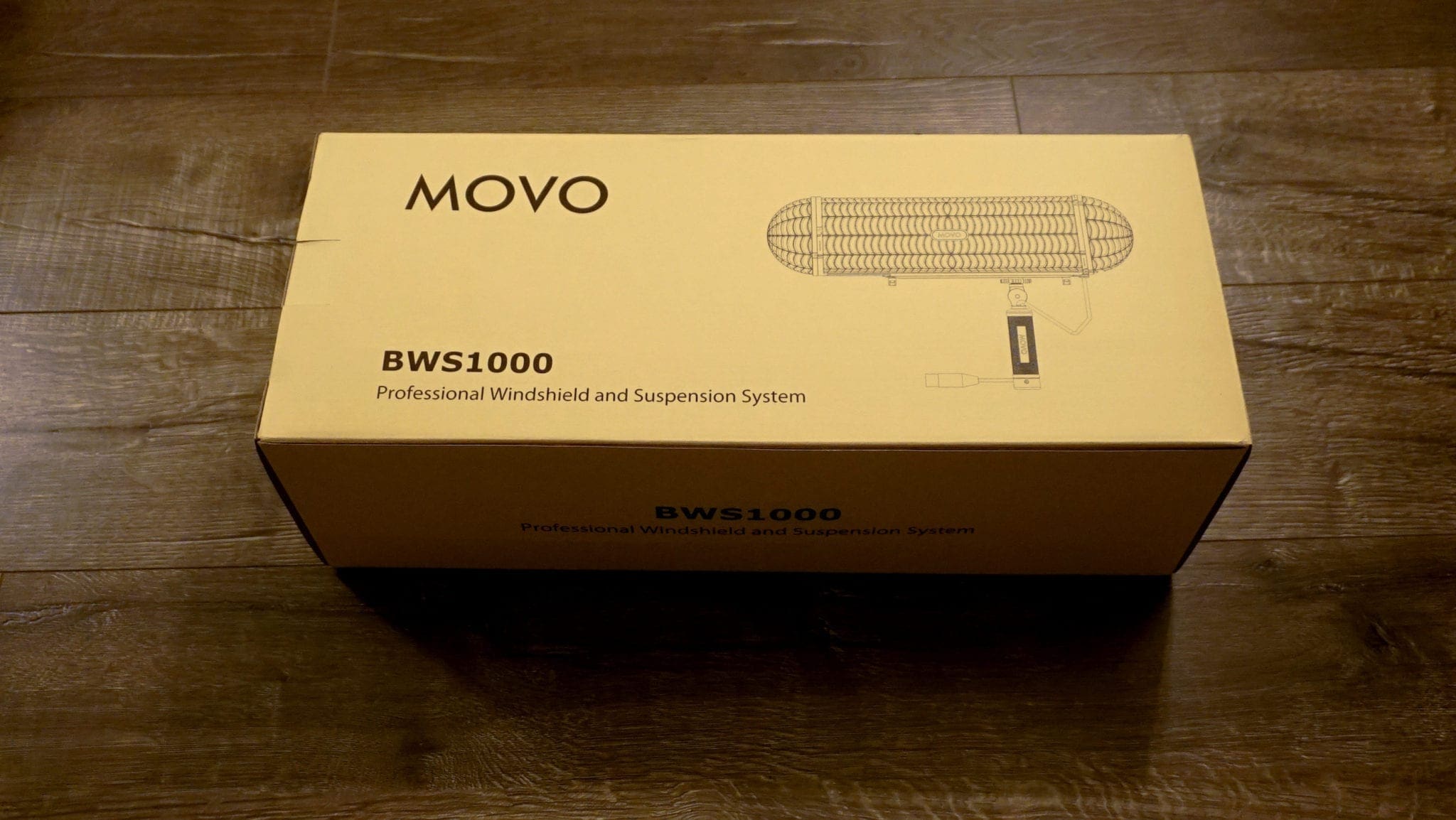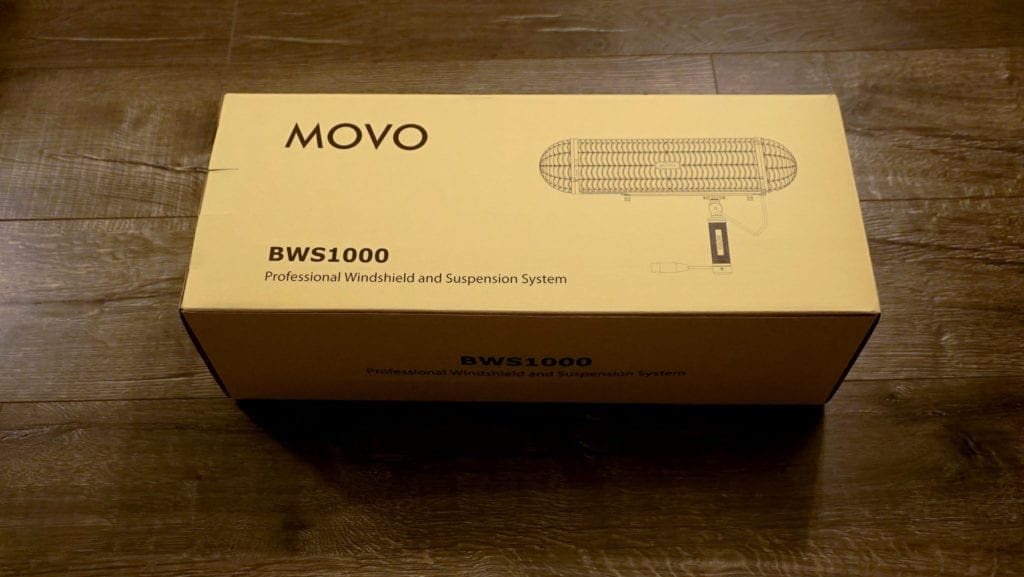 Our Review
Let's start this off with what's included in this package and the specifications:
Blimp Capsule
12-Point Shockmount (with 12 replacement elastics)
Internal 3-Pin XLR Cable
Grip Handle – 3/8″ & 1/4″ Thread (With included adapter)
Deadcat Windscreen
Travel Bag
Instruction Booklet
1-year Warranty!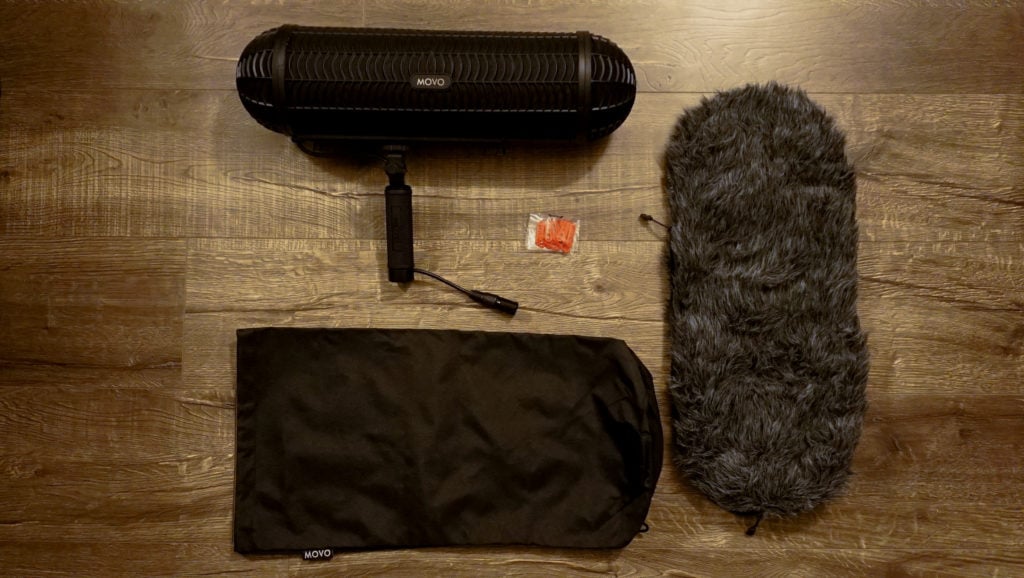 Compatible Microphone Size: 19-22mm Diameter x up to 15″ (38cm) Length
Internal Spacing: 125mm Diameter x 325mm Length
Dimensions (LxHxW): 19 x 5.1 x 7.5″ (48 x 13 x 19cm)
Weight: 1.65 lbs (750g)
Cost: $99 USD
Take a look at these specifications closely to make sure the mic you have can fit in this accessory. Remember, this package does not include a shotgun mic.
The blimp and suspension system is designed to fit most shotgun mics that are less than 15″ long. Any of the major brands will most likely work. We did only test out the one shotgun mic on our end, but it fit perfectly. The deadcat (for those of you who don't know, a deadcat is the furry cover that goes over the blimp) that it comes with fits the blimp great, as you'd expect, and can reduce noise up to 40dB. The grip comes with standard, 3/8″ & 1/4″ (with adapter) threads. You can use this for either your boom pole or as a tripod attachment.
Blimp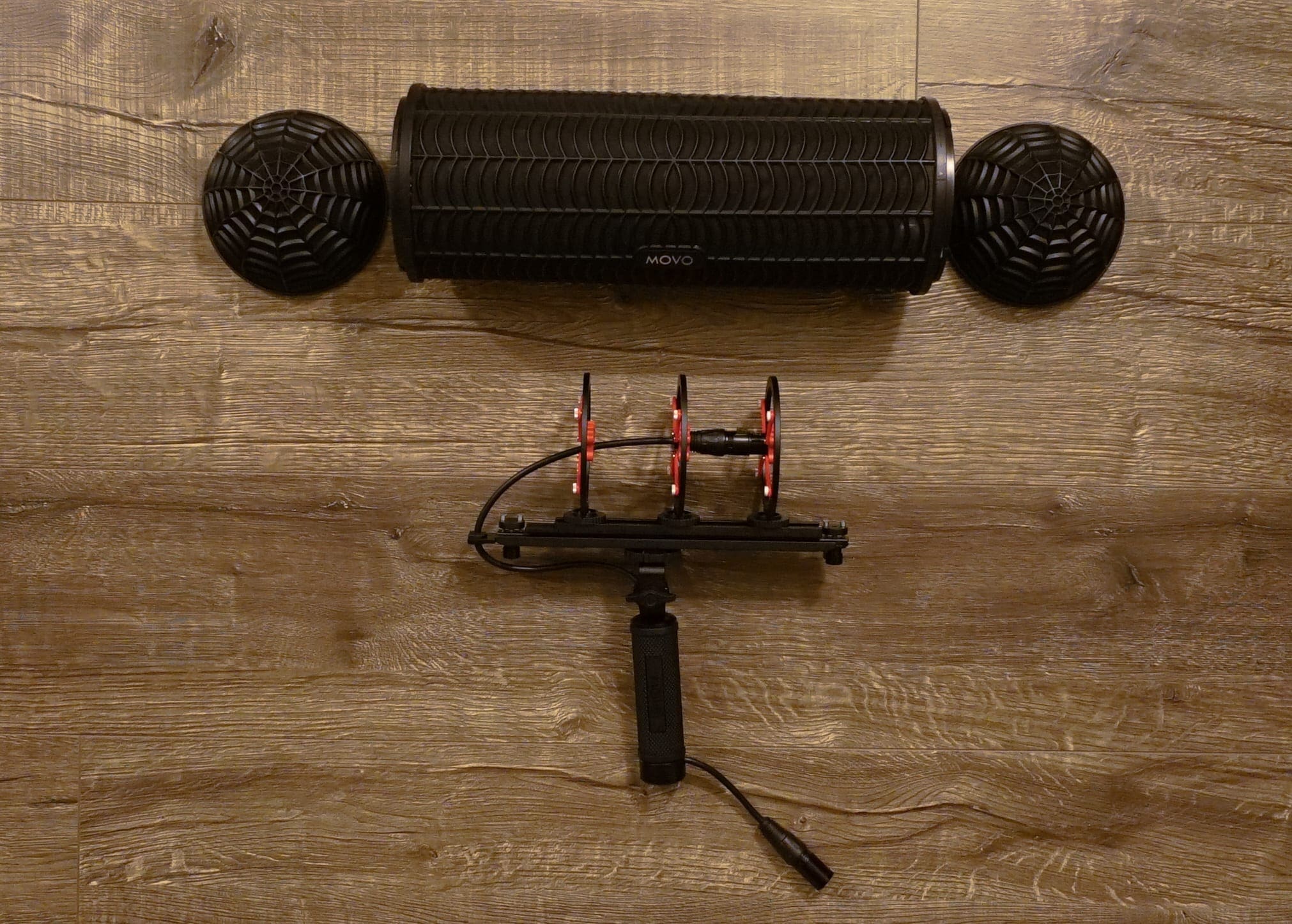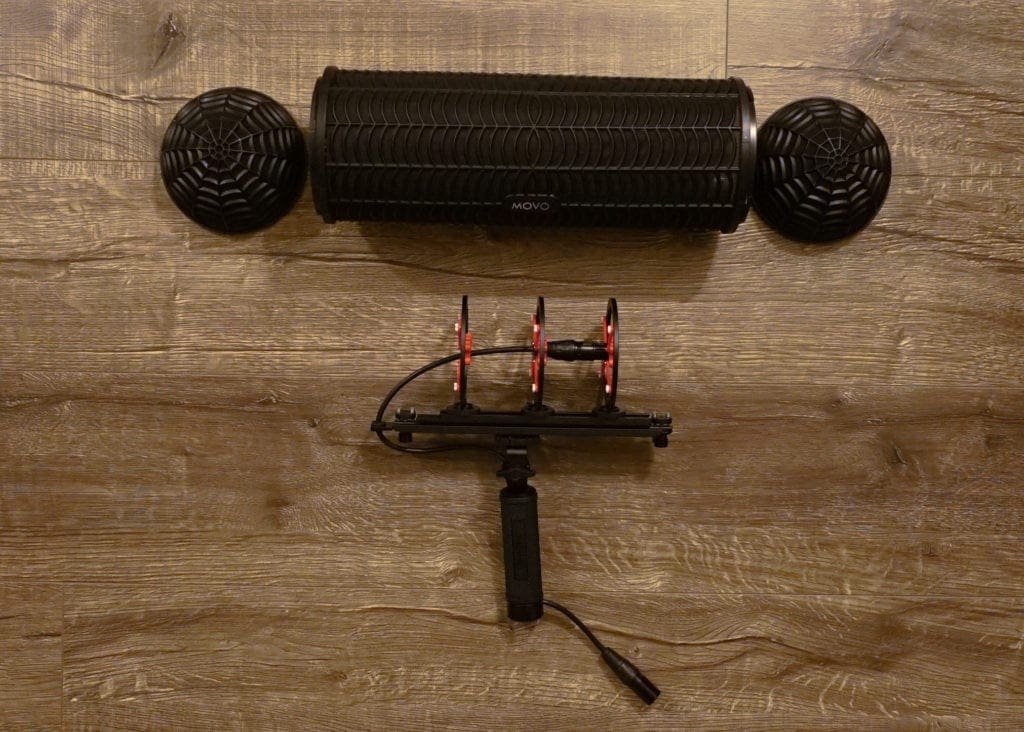 The blimp itself feels solid, tight, and performs very well on set. We didn't receive a single complaint from any of our testers, and that's saying something! With that said, don't go banging it around. Our demo version has gone through a few set days and has gotten out unscathed but keep it out from under sandbags. No blimp is that solid. We will update this review as we put it through more days on set so that we can account for its long-term durability. The caps on both ends proved to be sealed tight and didn't allow any noise or wind to sneak in while remaining easy to take off and put on.
The complete blimp system weighs a bit more than other blimps that they've used in the past. It's not by much (see above), but since the weight is added to the end of a pole that can be 10'+ long and above an actor's head, it's worth noting. If you're a boom operator that enjoys a bit of extra weight to help steady, then that's great! If you're someone who wants the lightest pole possible, keep this in mind as you'll most likely notice the difference. It will also depend on what type of show you're going to be on. This might not be the best choice for an on-the-go documentary shoot where you're constantly moving (or even running around), but on set, in a controlled environment with shorter takes, it could work perfectly for you. Not to mention the added weight helped in the wind (sorry Jordan). Overall, a few extra ounces to save a few hundred bucks isn't the worst deal. Just keep that in mind if you're ordering it for a specific show.
We have to award some points for style too. This is by far the best looking blimp I've ever seen on set. Pulling it out of the box for the first time (without seeing what I was getting) was a joy! Its design features a "spider web" like effect and it's jet black in color. Definetly a show stealer as far as looks go.
Hand Grip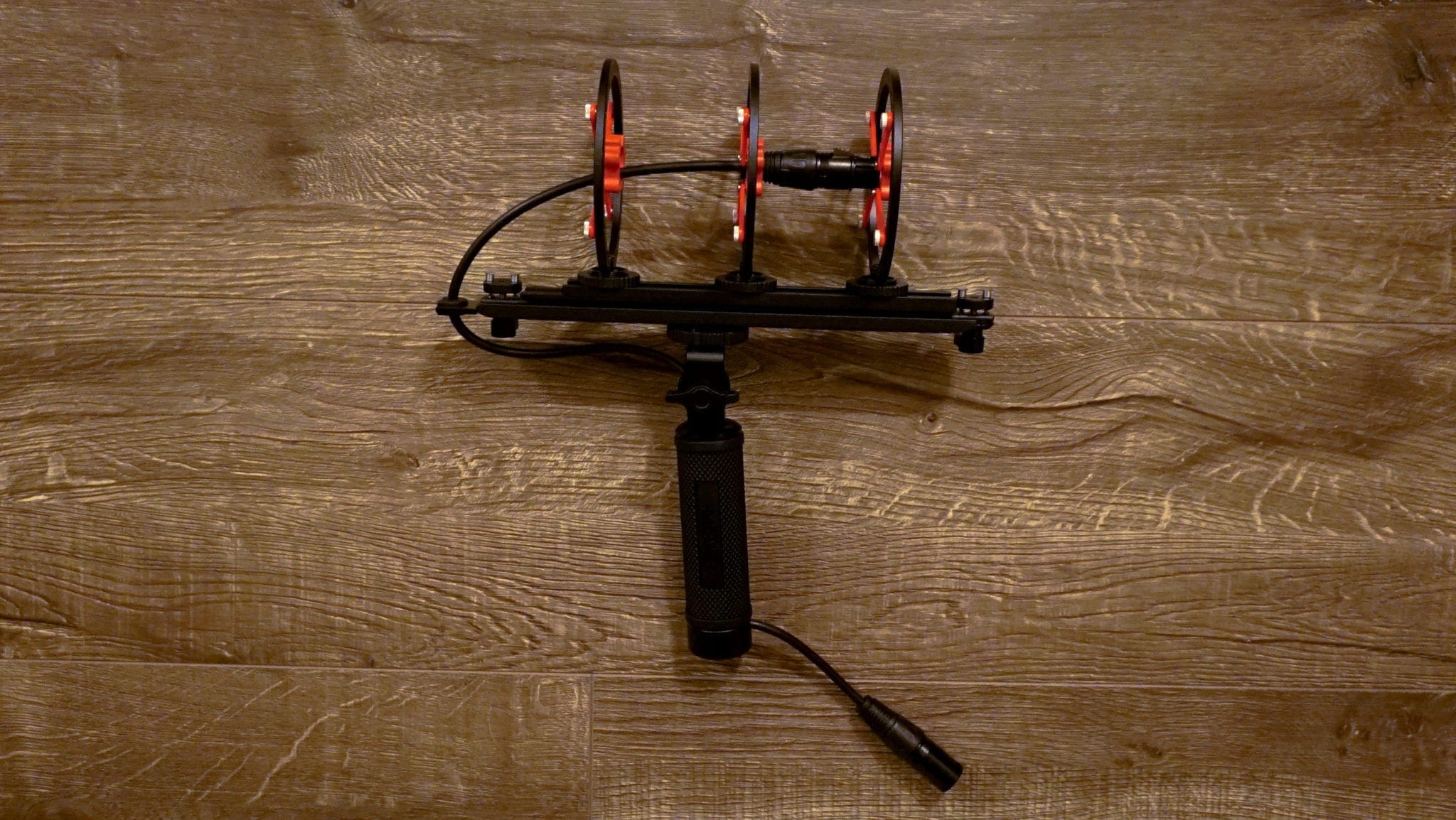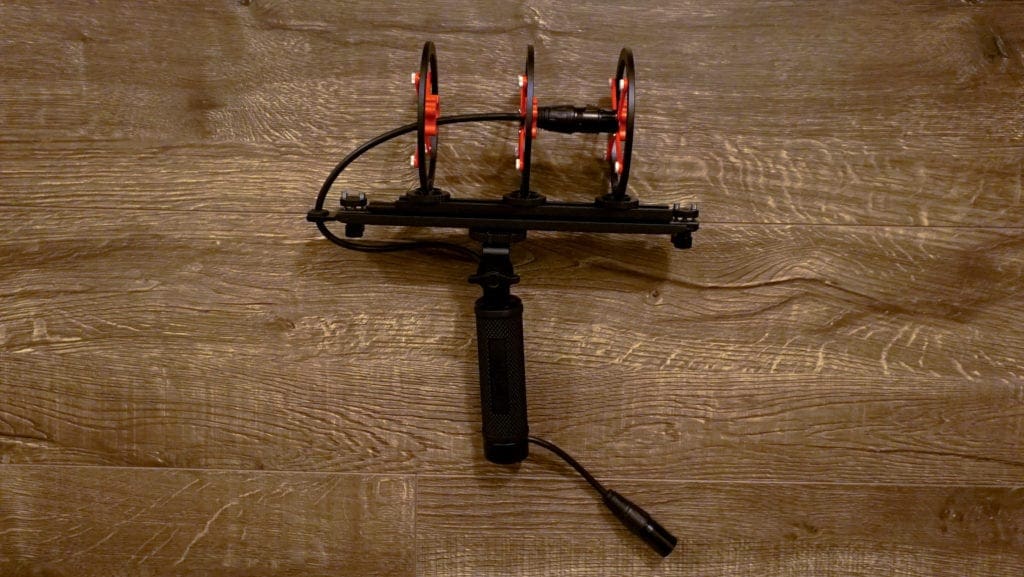 The hand grip at the bottom is solid. It's easy to adjust its angle and location along the underside of the blimp. The rubber grip that it has is tight and doesn't spin around the handle, which is great. The only downside that I've gotten is the handle isn't the most comfortable to hold. Which, in my opinion, taking function over comfort is perfectly acceptable in this case. The XLR cable is at a fixed length with the male end coming out with 3″ of actual cable from the handle. This may be an issue for some boom operators who like a little more of a feed for positioning purposes, but it suited our testers perfectly fine.
Suspension System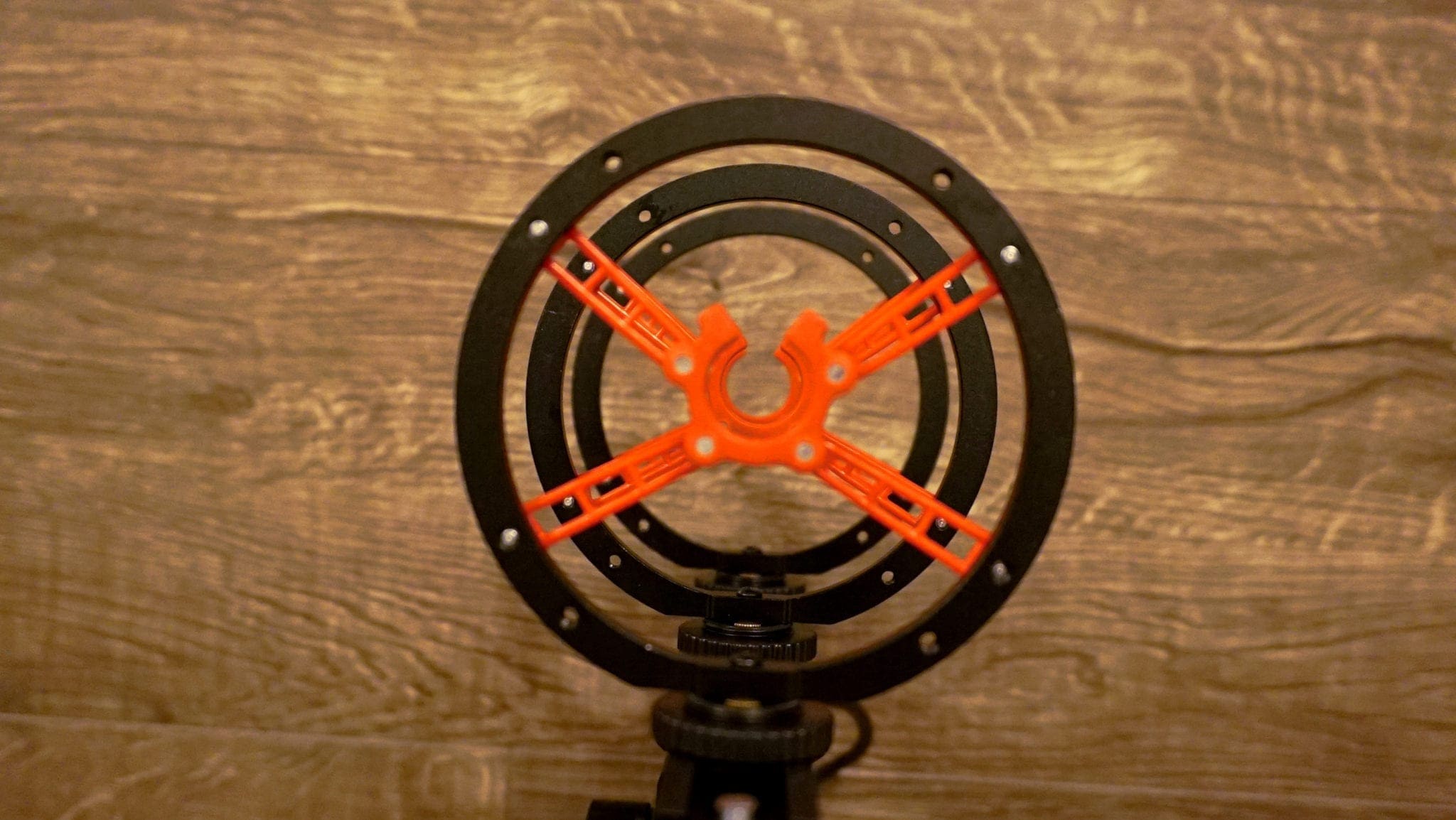 The suspension system worked great as well. It kept the mic balanced, in position, and protected while inside the container. There were never any issues with the elastics producing any unwanted noise or snapping. Only time and upkeep will tell how long they will last, but from what our testers thought, they're top quality! Even better, the kit comes with 12 back up elastics so that you can replace each one. All 3 shockproof rings are also adjustable along the inner track, and the blimp can be removed entirely for easy mic placement. There is only one set (and size) of mic holders.
Deadcat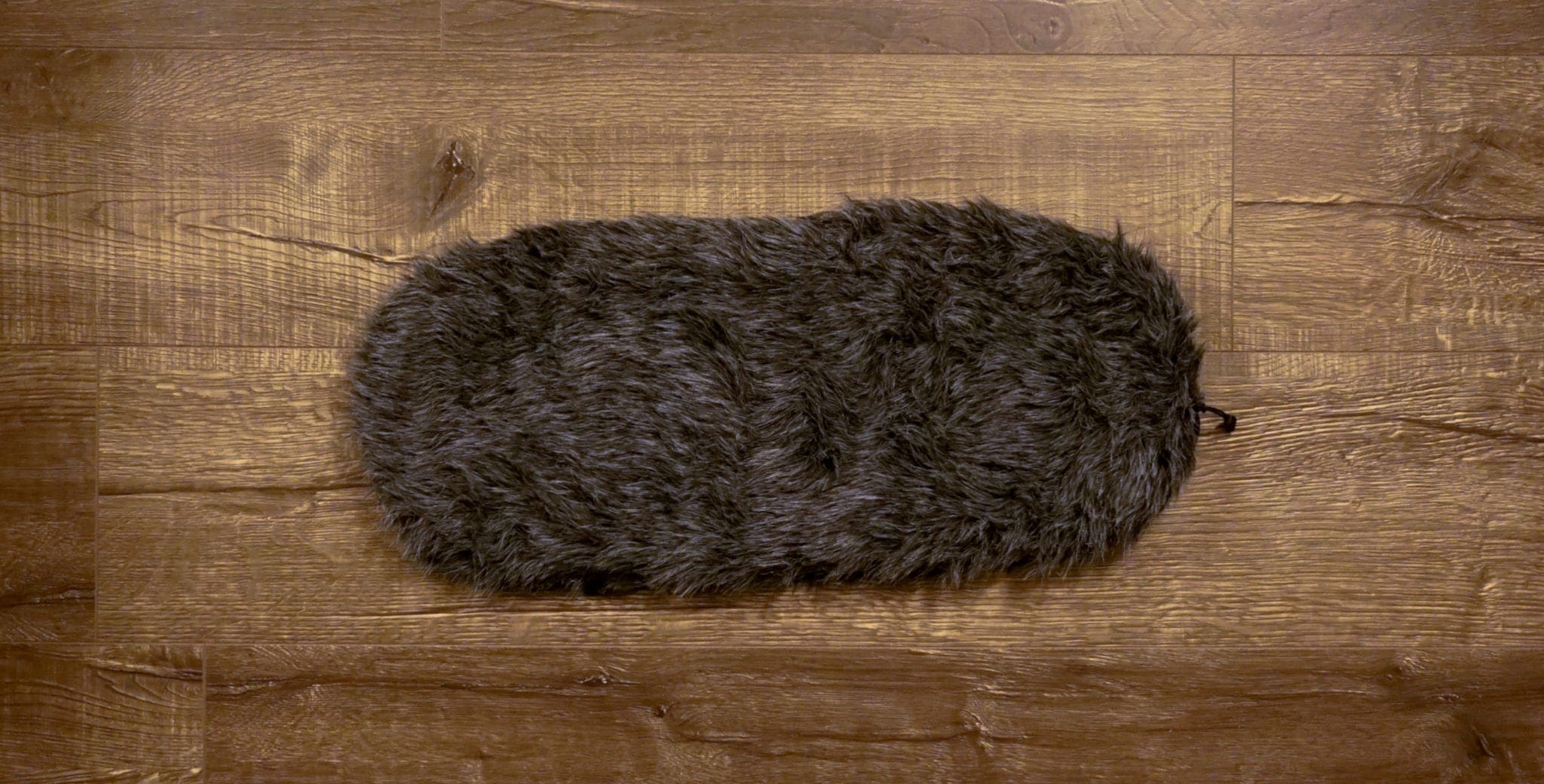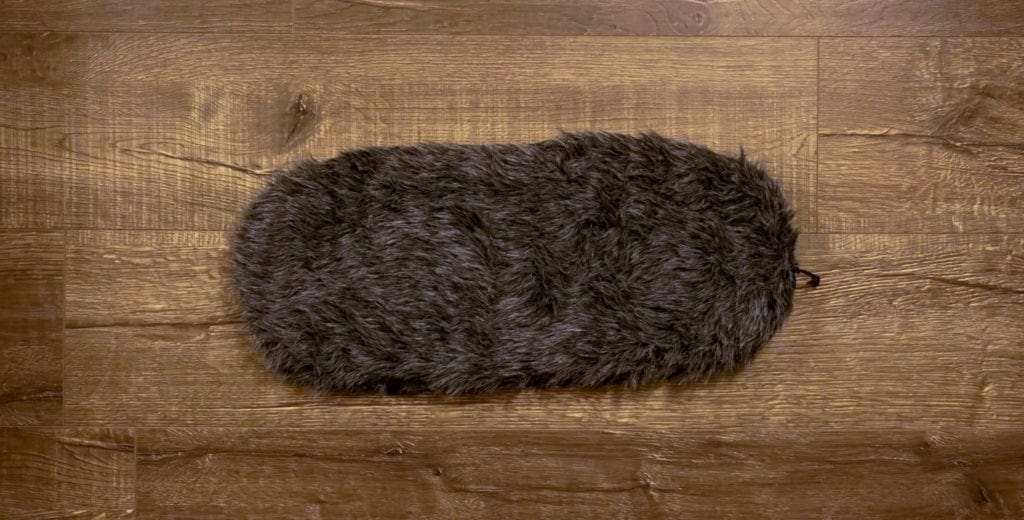 The deadcat/windjammer/deadwombat fits the blimp perfectly! No more saggy, unkept deadcats on the end of your boom pole. This one fits its blimp so snuggly, that you almost think it's not quite going to zip up as you reach the end. With the zipper, there is a small chance that it will rattle in the wind, but this never happened to our testers. The hair is long with minimal shedding and it's easy to fluff up. How does it work in windy weather (again, sorry Jordan)? In short, it was great! For a longer explanation, continue to the next paragraph. It can dampen the noise by 40dB, and the audio was crisp. Of course, this will add some more weight to the end of your pole, but it is a necessity if the wind is strong.
In moderate winds, 5 miles per hour, with the deadcat on, it did a great job of taking out the noise from the wind so that the microphones were not affected nearly as much. There was some rumble in stronger gusts (15 mph), but even that sound was useable, the mics never got overloaded or distorted. This rumble can be expected with all blimps though. So a cheaper version like this holding its own against $600+ blimps is quite the accomplishment!
Final Verdict
Although this blimp and windscreen combination is effective, it may come down to your preferences as a boom operator. If you're used to one blimp that you've been using for years, getting pushed into using another blimp will feel off, no matter the price and quality. Maybe it weighs a bit too much or the wind pushes it differently, etc. Our testers took this into account and here's their verdict:
Compared to other blimps, it's cheaper in price ($99!) and well worth your investment. It may be heavier than other blimps on the market, but the effect it has on keeping out unwanted noise is the same. If you need a blimp kit for your shotgun mic, the consensus is this will do the job and well. This is especially great if you find yourself on a tight budget.
Please let us know if you have any questions in the comments below and we'll be sure to answer them!