Indie Film Marketing:

Strategy and Audiences

Virtual Workshop
Marketing is often an afterthought when it comes to your indie projects. But if you ever wished you could learn what was in the heads of your audience and how to reach them, then this course is for you. We adapted and simplified professional marketing techniques, so you can start developing your indie film marketing strategy.
The earlier you start, the more compelling this will be. With a solid strategy and understanding of your audience, you can make effective decisions fast and guide both your team and you into creating and diffusing the story that will resonate the most with your audience.
By the end of this workshop, you will have a solid understanding of professional marketing techniques adapted to indie films. You will be able to:
Understand basic marketing strategies covering the four stages of your viewer's journey.

Research and build a practical viewer's persona, listing online behaviors, interests, locations, social media activities, etc.

Develop a marketing strategy backed by research and data.
This workshop is best for people who are currently working on a project.
Once you enroll, you will have access to a course you will need to take before attending the workshop, which will focus on live and group exercises.
Space is minimal, so if you're interested in this workshop, register before the available spots fill up!
Instructor: Nadim Jeili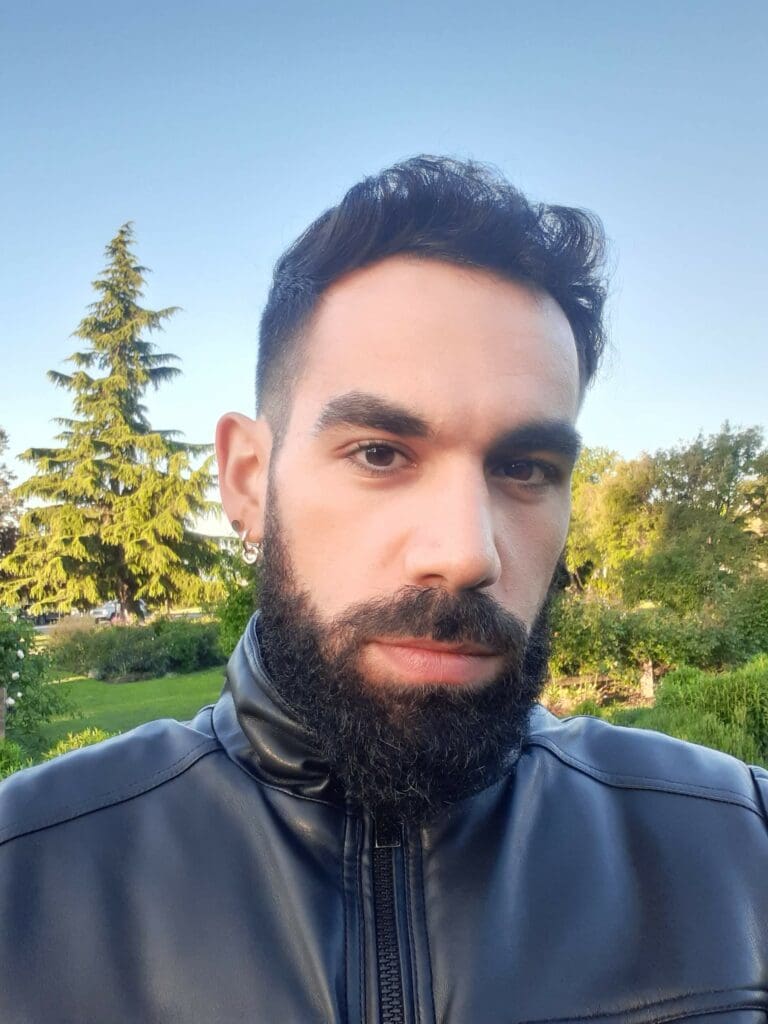 With a bachelor's degree in film and a diploma from the Vancouver Film School, Nadim has worked in the film industry for the last 12 years. He always combined working in film – as a producer or editor – and marketing.
His marketing experience includes:
Consulting for indie filmmakers.

Working for the Victoria Film Festival.

Digital marketing for climate tech.
Nadim has worked on award-winning short fiction and documentary films and with companies like the National Film Board of Canada, The National Geographic Channel, and The Smithsonian Channel. By far, his favorite projects are still indie documentary films.
Having been living in Vancouver, BC, for the last eight years, Nadim is currently traveling around and will be visiting Montreal, Paris, Berlin, Valencia, and Toronto. He enjoys hiking, yoga, comic books, reading, and teaching marketing to the poor unfortunate indie souls.
You can also find him on LinkedIn and Vimeo.
How To Prepare:
Think of a film genre you would like to learn how to market.

Bring a webcam for the live workshop (talking to profile pics is not fun).

Watch the pre-recorded course so we can dive into the hands-on exercises.
What You Get:
A pre-recorded course.

4 hours of education

Templates for persona building and developing a marketing strategy.

Resources for:

Designing.

Social media management.

Marketing research.

Launching a podcast.

The behavioral data from two personalized search queries using a professional audience research tool.

Certificate of completion
What You Need to Bring:
Your favorite note-taking tools
Plenty of questions
Saturday July 23, 2022 | 10:00am – 12:00pm PST
Sunday July 24, 2022 | 10:00am – 12:00pm PST
**All sessions are recorded and will be available to enrolled students after the session has concluded**
Anywhere with a solid internet connection, it's virtual! The course will be hosted on Zoom. Further connection details will be sent once you are a student.
Space is limited so register today by clicking the button below. Can't wait to see you there!